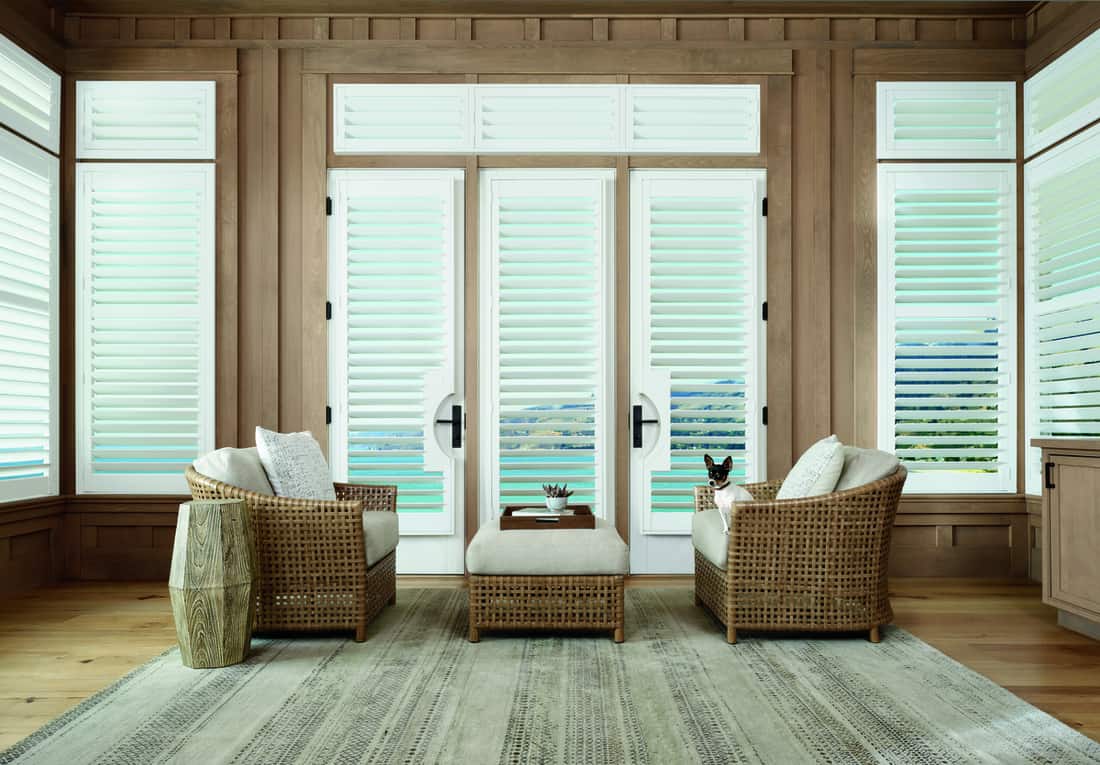 There are many ways that you could go about updating your home's interior design if you feel as though doing so could be beneficial to the overall aesthetic. If so, redesigning your windows is a simple yet effective way to change the energy of any room. At The Blind Guy – Black Hills, our friendly staff can help you determine which products are the best fit and can help you achieve your overall design goals.
One option that you may want to consider when redesigning your windows is adding new shutters to a space. With two unique styles, there is something for any type of room you may be interested in upgrading. The first type is our genuine hardwood shutter. Thanks to its inherent durability, you can rest assured that introducing these window treatments to your home will be accompanied by long-lasting performance. These classic and sophisticated offerings can work to make a space feel warmer and more inviting, while also increasing your home's value.
For rooms that may experience high amounts of traffic, heat, or moisture, our composite shutters are another option to explore as you begin redesigning your windows. What sets these apart is the fact that due to the specific materials used during the creation process, they are guaranteed never to warp, crack, or fade.
Perhaps you instead feel as though you would like other options when it comes to redesigning your windows. If so, our vast collection of shades will likely present an opportunity to accomplish that. Honeycomb shades can help add new energy efficiency to your residence. For a more natural appearance, woven woods can instead infuse an earthier aesthetic thanks to the range of organic materials and textures that are used in order to create the chic pieces.
Pleated shades can work wonders if you are looking for unexpected ways to filter light while also setting a unique mood. Making the choice to go this route when redesigning your windows can certainly give you creative freedom as well thanks to the variety of colors and patterns that are available. In contrast, roman shades, which completely cover your windows, are a sleek alternative to draperies.
Blinds could allow you to create a more traditional look and feel as you go about redesigning your windows. Ranging from real wood to aluminum, we have something to fit whatever your budget may be. Regardless of what color, finish, or style you're interested in, we can help you think of new ways to utilize our window fashions as you start to bring your vision to life.
If you would like more information about redesigning your windows, feel free to get in touch. As our showroom is appointment-only, we ask that you give us a call at 605-722-4489 in order to discuss the best method to begin serving you. Our service area also includes Rapid City, Northern Hills, Hot Springs, Custer, and Keystone, SD, so we can help you wherever you may be located as well. With our years of experience paired with our commitment to each customer's individual story, we are confident that we can be a great partner as you set out to transform your home. Contact us today to begin. We look forward to hearing from you.