Welcome to The Blind Guy, your premium window treatment dealer in the Black Hills. We are so excited you are here because we can't wait to share our high-quality products and services with you. Whether you are interested in Blinds, Shades, Shutters, or any other type of window covering (including interior and exterior options), we are here for you. Give us a call today to see how we can help bring your home to life.
We Do It All Here At The Blind Guy (Black Hills) near Buffalo, SD
Hunter Douglas Window Treatments
Live beautifully with Hunter Douglas Window Coverings. These treatments include innovative shade designs that are made with gorgeous fabrics. When you pair this kind of beauty with advanced controls and energy efficiency, you get all of the benefits you have ever wanted out of a window shade.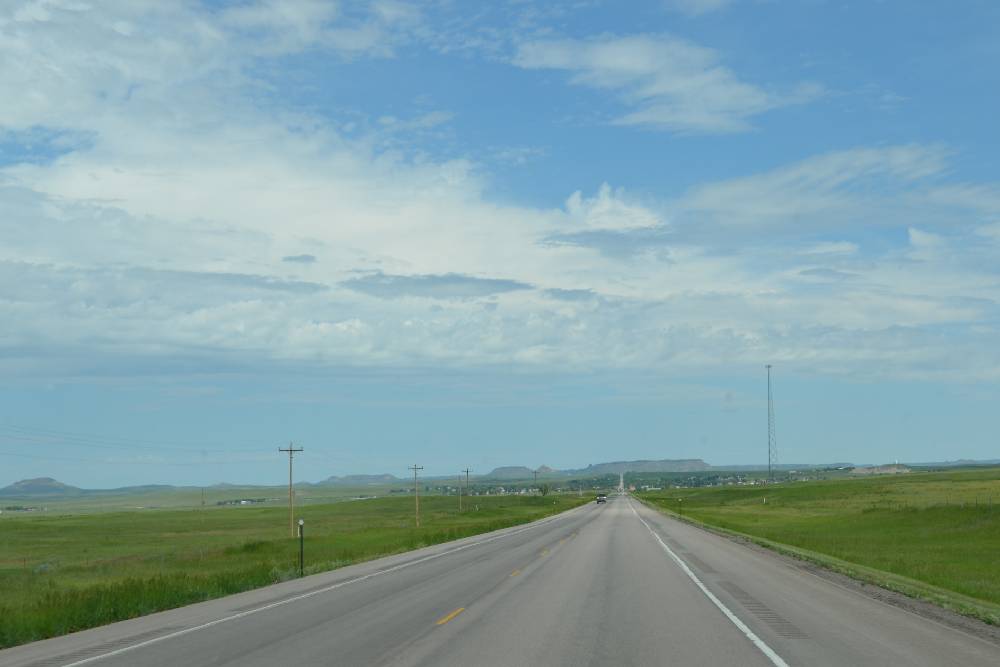 If you want custom window coverings of lasting quality, exceptional value, and timeless style, check out our Alta Window Coverings. These products help elevate your personal space to promote enduring style and quality. With Alta, you have a partner for life.
Graber® Window Treatments
You and your home deserve high-caliber window coverings, which is why we often recommend Graber® Window Treatments to our customers. They offer vial control of the lighting in your home, offer privacy for your interiors, and contribute to the overall aesthetic of your home. Get window coverings that will rise to the occasion.
We Love the Buffalo, SD Community
Buffalo, SD is one of the most gorgeous places in the country because of its history and scenery. If you find yourself in this incredible town, you will want to make sure to check out Centennial Park, where you can read about the area and view all of the impressive statues. The Golden Valley County Museum is another fun visit that is nicely organized and has friendly staff. And, when it gets time to get some grub, be sure to try No. 3 Saloon & Grill for the tastiest food and drinks to feast on.
Lee Ann J. – I have used Mark for 20+ years for blinds at my home and my vacation homes.  He does an exceptional job helping you pick the right blinds and is always available if you have an issue.  He has replaced blinds when we got new patio doors installed and made them work so we didn't have to buy new ones.  In one vacation home he replaced about 20 clips that broke or disappeared.  His prices for his services are very reasonable too and he'll make time for you even if it's a small job.
Chris J. – I usually do not post reviews, but in this case I wanted to take the time to show our appreciation for Mark Friedel's (Blind Guy) efforts on our blinds project. It was a big job and there was a fair bit of uncertainty on how to proceed. Mark was very helpful (and patient!) as we worked through the design process. Once the materials arrived at Mark's facility, he was quick to get started. He was on time, a diligent and hard worker, and very pleasant to have around during construction. Due to some abnormalities of our large window frames, we required a bit of follow up which Mark was more than willing to provide. He came back and did a very professional and thorough job of the finished work. The blinds look wonderful and function perfectly. I would give him more than five stars if I could and would not hesitate in the least to have him back for more work.
Elaine R. – We are setting up an AirBnB in Spearfish, but my husband and I live in FL, and Jenna at Blind Guy (love the name BTW) couldn't have been more helpful. They worked with my realtor to gain access to the house for measurements. Then she went back after discussing my wants/needs to narrow down which blinds would work, sent me great photos and I was able to choose from a distance. They arrived really fast and Mark installed them very quickly. I love that they are close and stand behind their blinds. They roll up and down easily and look great in our AirBnB. I couldn't be more pleased and would definitely recommend them.
We are looking forward to getting in contact and helping bring your home decor to the next level. Contact Us today to set up a free consultation with one of our experts. We proudly serve Spearfish, Rapid City, Belle Fourche, Hot Springs, Custer, Keystone, Buffalo, SD, and the northern and southern Black Hills.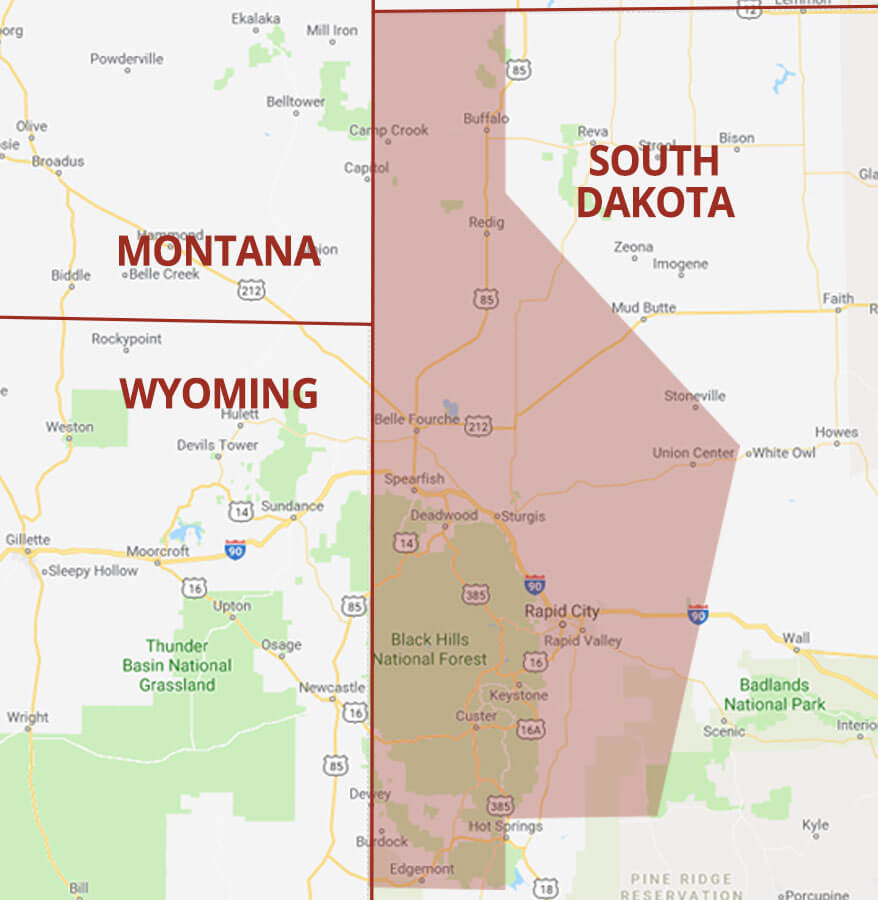 Blind Guy of the Black Hills
Call for your free in-home consultation.
Showroom open by appointment only.
We proudly serve South Dakota from Hot Springs up to Buffalo, including Rapid City, Custer, Keystone, and the northern and southern Black Hills.