If you want to transform the light in your home like never, sheer shades are for you. Your window decor is important because it plays an essential role in your home that is essential for comfortable living, and that is light control and privacy. Window treatments provide these benefits by filtering incoming light the exact way you want it and by keeping out unwanted eyes. Don't overlook window coverings when you are decorating or upgrading your rooms. Some of our favorite window treatment products that we carry at The Blind Guy are our sheer shades because of their ability to add beauty to your rooms while also being incredibly functional. For stunning spaces that are perfectly lit, choose these window shadings.
Alta Sheer Window Shadings
Soften Sunlight
Alta Sheer Window Shadings are some of the best sheer shades on the market. These window treatments have some of the best space-enhancing properties we have ever seen, and they create a serene and soft space in your home because of their ability to completely transform light. They filter harsh sunlight which results in calmer and more elegant rooms. Whether you have large doors or tricky skylights, these window shadings are the coverings for the job. They are even available in vertical shades which makes them extremely versatile.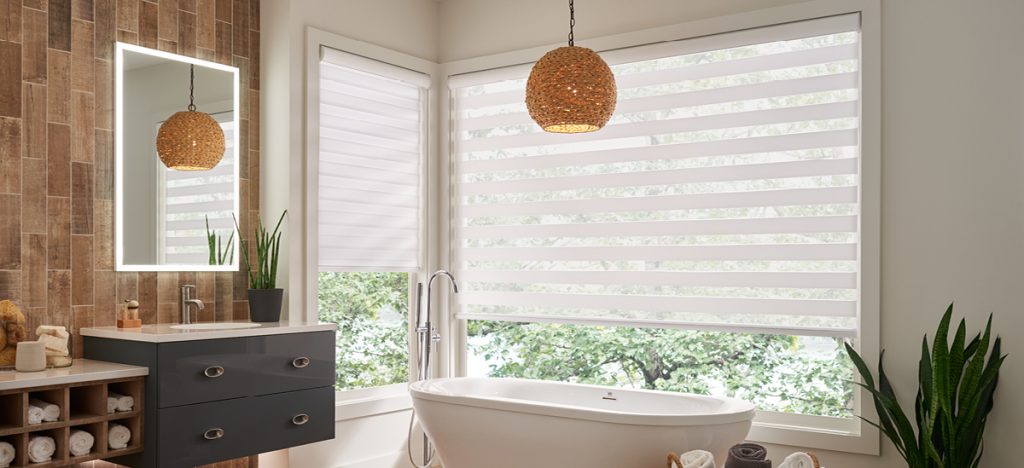 Maximize Privacy
When closed, these shades provide the privacy you have always dreamed of. Because of their structure, no one can see inside your windows, even when your shadings are closed. However, the beauty of this design is the fact that you can still see outside. You can finally feel safe and secure in your home, regardless of the time of day. One of our top priorities at The Blind Guy is to provide you with ultimate comfort, which is exactly what these window shadings do.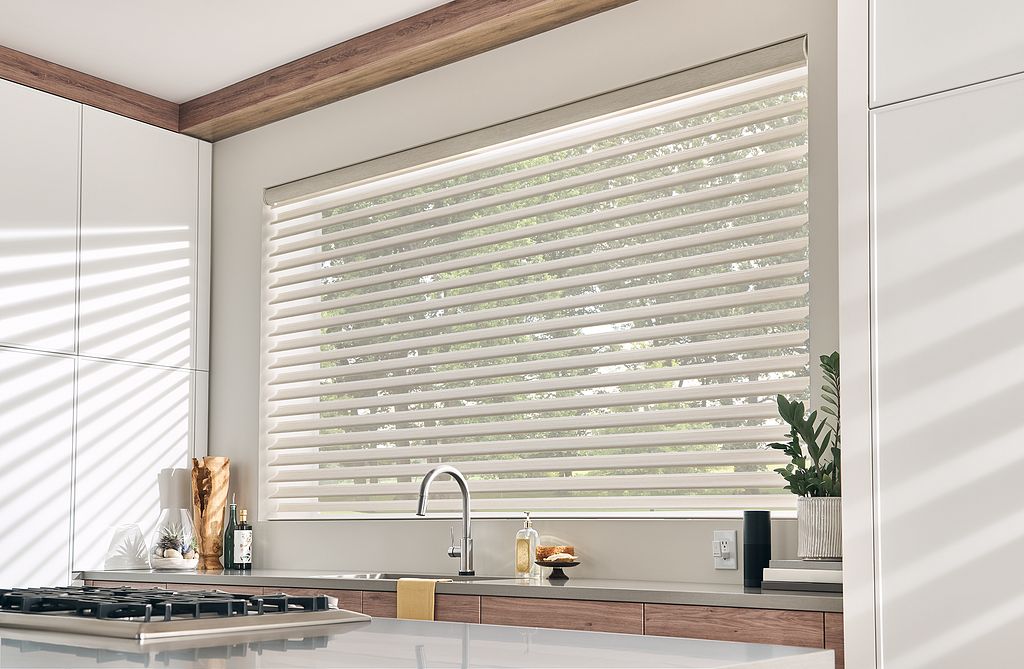 Beautiful Detailing
Beauty is in the details which ring true with Graber® Sheer Shadings. These window treatments have been specially crafted to be as perfect as sheer shades can get. They are so flawless, in fact, that they don't even have any visible seams, stitches, or adhesive, and that makes these shades quite a piece of art. When raised, the window shadings completely disappear into the cassette, leaving your room with a clean, crisp, seamless feel always. This sleek look cannot be beaten.
Safest Materials
If safety is a priority, then these window shadings are made for you. The fabrics that these window coverings are designed with are world-class. They have the OEKO-TEX® Standard 100 Certification which means that these fabrics are free of PVC, halogen, lead, phenols, formaldehyde, allergenic dyes, pesticides, and heavy metals, and meet all VOC content limits. You can rest assured that you and anyone else inside your home are only in the presence of the cleanest materials available.
Hunter Douglas Luminette® Window Shadings
Silhouette® Window Shadings
Hunter Douglas is one of the most well-known and trusted brands in the industry. They provide incredible window shadings, including the Silhouette® Window Shadings. These window shades are designed with a front and back sheer connected to each side of the window vanes. This allows for ultimate view-through capabilities without compromising on privacy. Because they filter out the brightness with this fabric, these sheer shades are UV ray protectant and reduce the glare of the sun onto your interiors.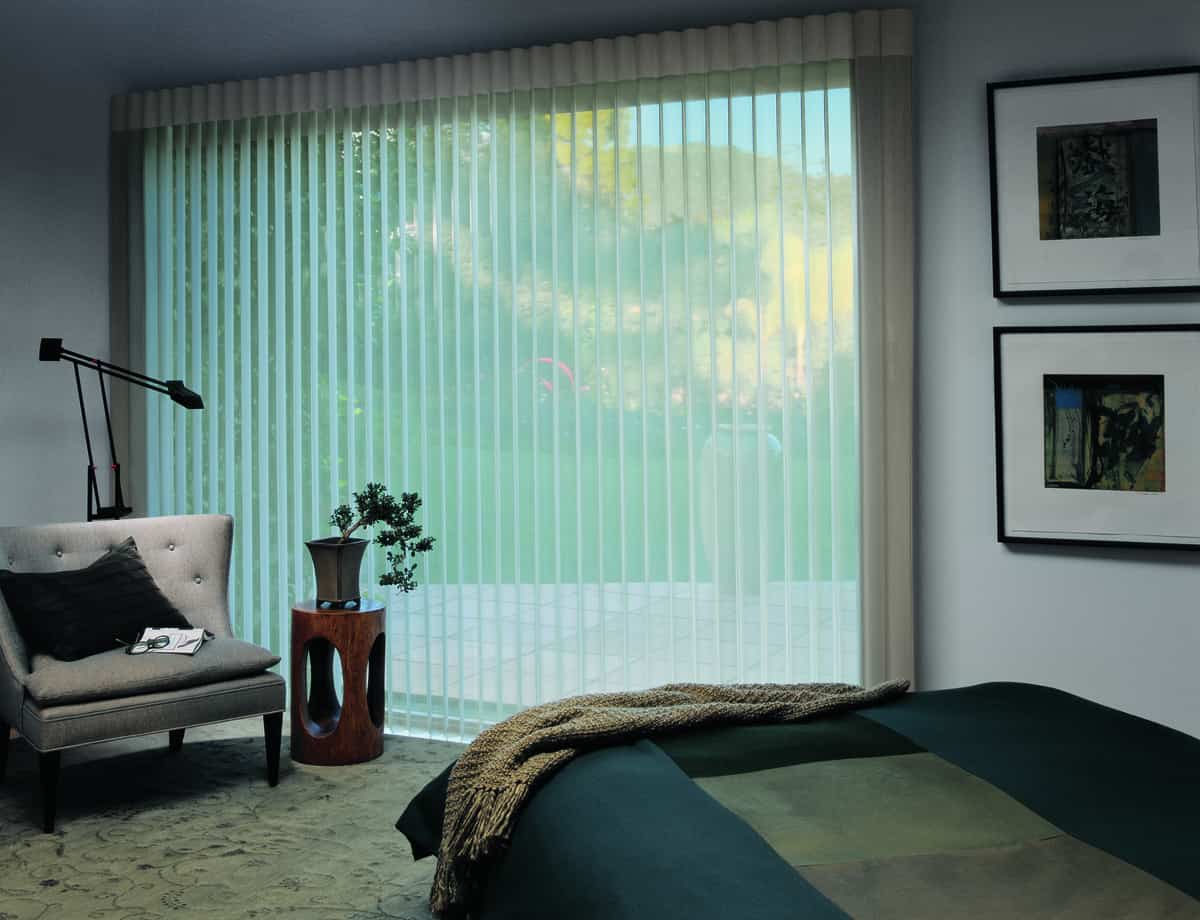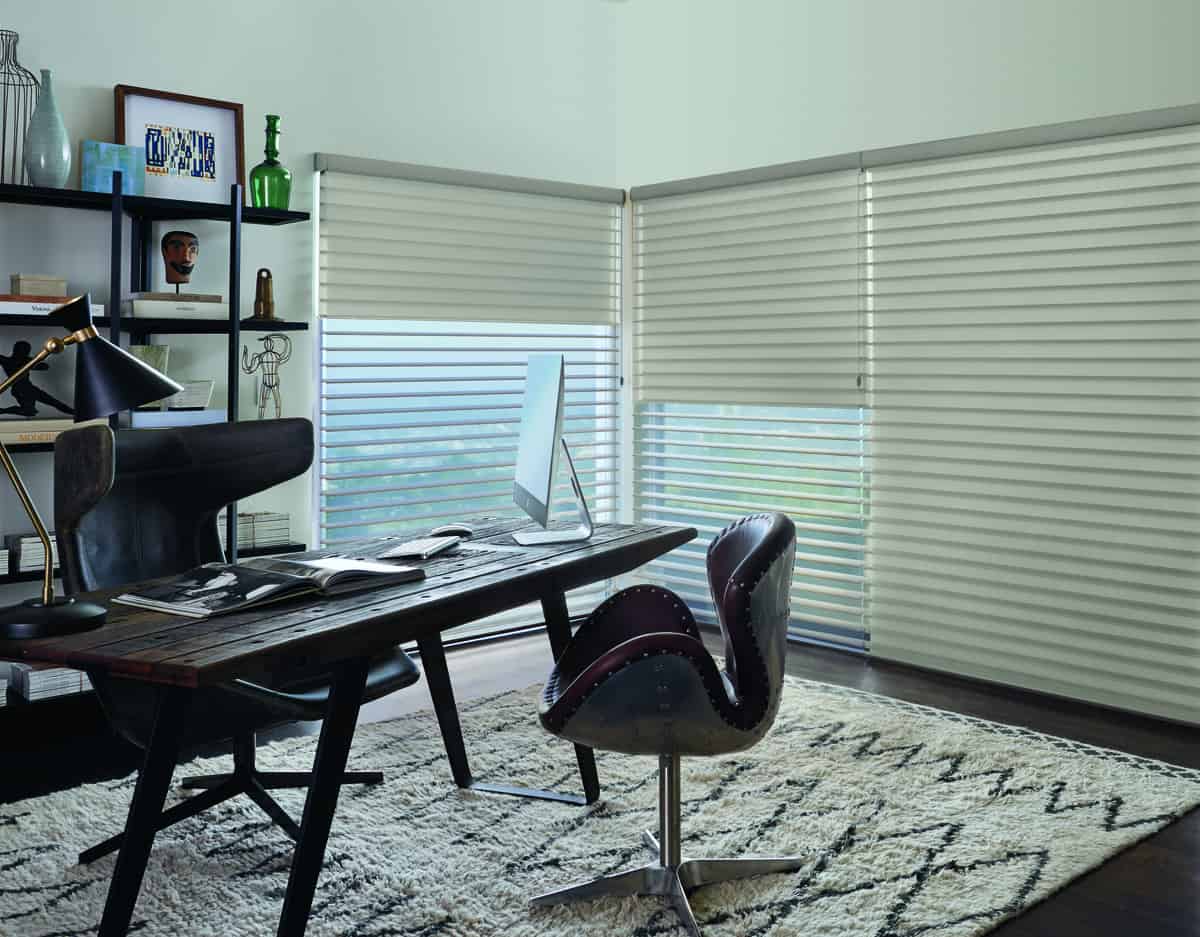 Pirouette® Window Shadings
The Pirouette® Window Shadings are beautifully modern sheer shades. Their innovative design allows them to have complete control of the light while also allowing you to see the outdoors. These window shadings come in a variety of bold and dramatic colors to match your existing decor. Decorating your windows is one of the best ways to portray your personality and personal style in your rooms, so express yourself with these sheers.
Luminette® Privacy Sheers
We value elegance, and Luminette® Privacy Sheers delivers on that. These are vertical window shadings that are soft and beautiful, giving your room a natural glow. Plus, you can choose to have these window treatments Motorized which adds a whole new level of convenience to your life. For beauty, style, and class, choose these shades.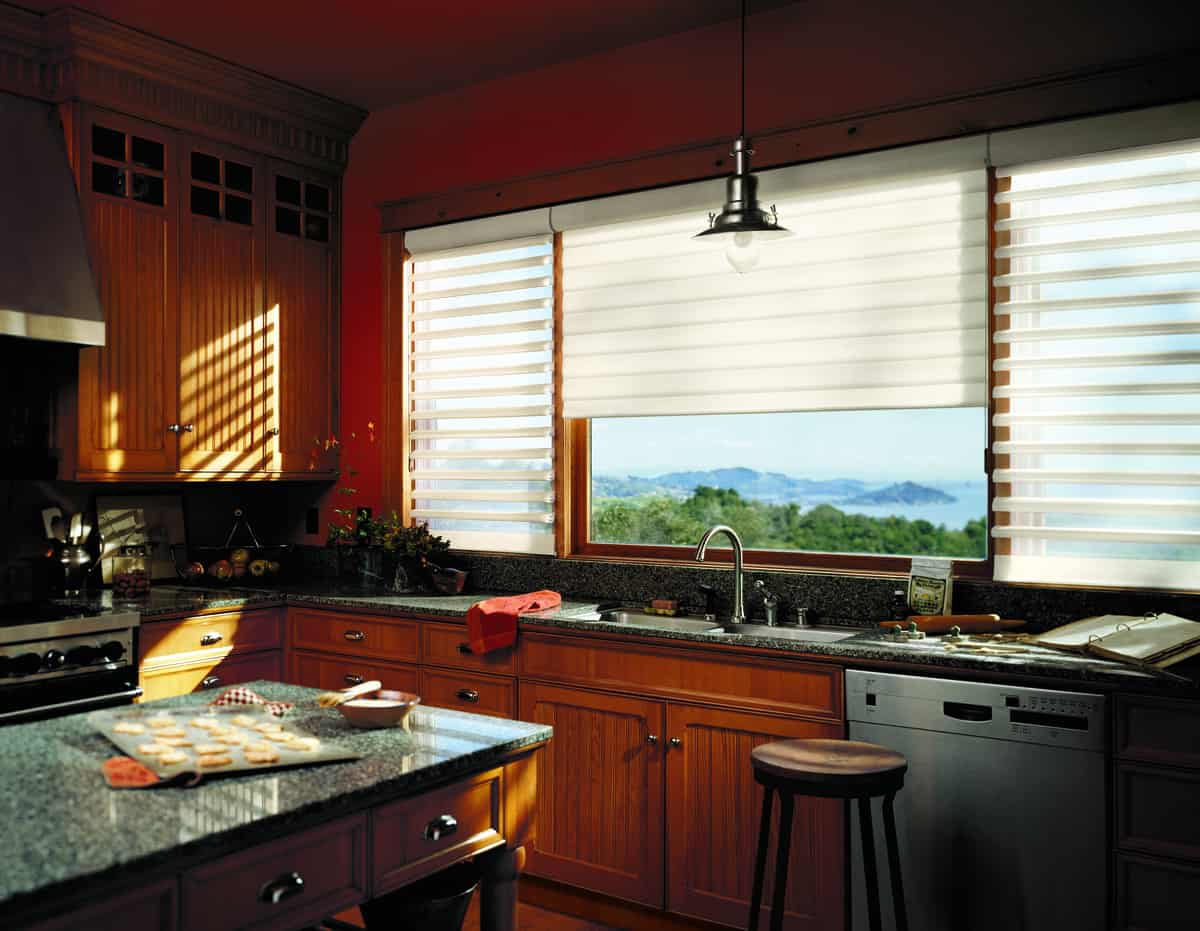 Contact Us
At The Blind Guy, we love providing our customers with window treatments that perfectly suit their homes. No two homes are the same, which is why our professionals take each situation independently to find exactly what would look best in your home while also providing the functionality that you are looking for. We proudly serve the Spearfish, Hot Springs, Buffalo, Rapid City, Custer, Keystone, Belle Fourche, and the Northern and Southern Black Hills area, and we can't wait to help you next. Give us a call today or visit our Contact Us page online to set up a free consultation!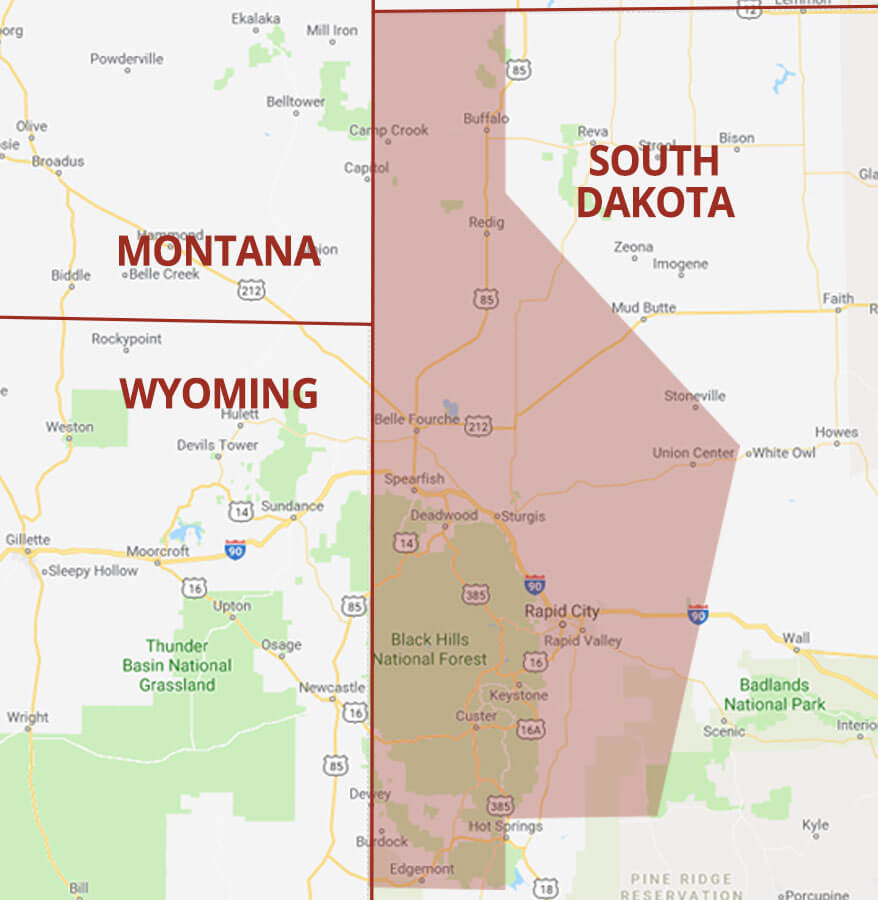 Blind Guy of the Black Hills
Call for your free in-home consultation.
Showroom open by appointment only.
We proudly serve South Dakota from Hot Springs up to Buffalo, including Rapid City, Custer, Keystone, and the northern and southern Black Hills.