Motorized Window Treatments
If you're living in a home that's not as modern as you'd like, you understand the struggle of finding products that align with your aesthetics and values. With our motorized window treatments, you can achieve complete customization while maintaining the day-to-day style that Hunter Douglas and Graber® are known for.
Window treatment automation systems blend functionality with a sleek, clean design. This creates a powerful solution that will transform the way you live, work, and relax in your home.
Enhance the beauty and convenience of your living space with our cutting-edge motorized window treatments. At The Blind Guy, we're excited to introduce you to the world of window treatment automation and help you find innovative products that will enhance your residential windows.
Experience the numerous benefits, explore our modern selections, and immerse yourself in the seamless automation that will redefine how you interact with your home environment.
Benefits of Window Treatment Motorization
Operating your window coverings has never been easier. Window treatment Automation offers numerous benefits designed to cater to your preferences and make life easier.
Window treatment motorization makes it easy for homeowners to control their windows. Many homes contain hard-to-reach windows such as skylights that are nearly impossible to manually control. By upgrading your traditional window covering to a motorized window treatment, you will be able to use a remote control or mobile application to open or close your shades. Activate voice control by pairing your window treatments with a smart home assistant such as Amazon Alexa and Google Home. This technology puts the future of home automation in the palm of your hand.
Eliminate dangling cords and tangled blinds from your home by investing in window treatment automation. Motorized windows provide a sleek, understated look to your home and are a great addition to a modern interior design. Using hidden hardware and a quiet built-in motor, motorized windows provide noiseless, hassle-free operation, making your life easier while preserving your home's aesthetic appeal.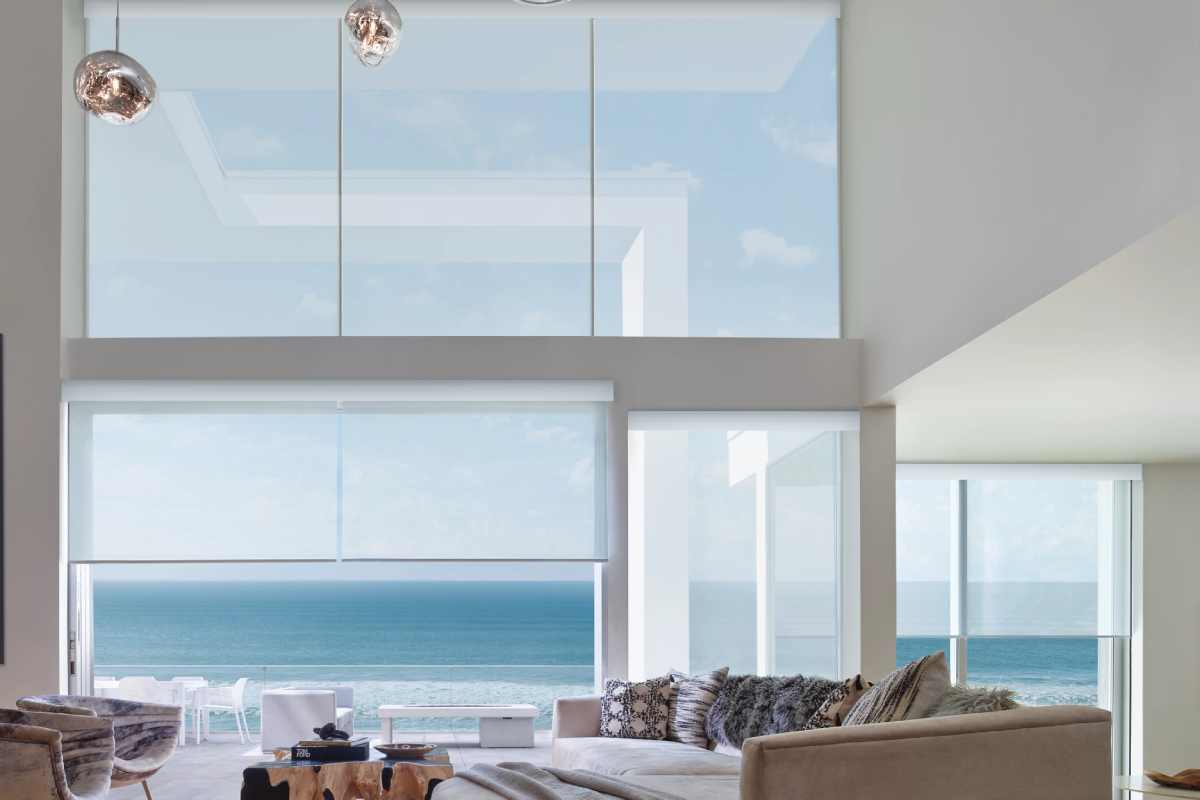 Motorized window treatments can be programmed to respond to changing weather conditions, optimizing comfort and energy efficiency. Scheduled automation allows you to preset your window coverings to open or close at specific times. This makes it easy to block out sunlight and protect your interior from the hottest hours of the day. Window automation controls interior temperature, reduces energy consumption, and protects your furnishing from UV damage.
Embrace Energy Efficiency and Style With Window Treatment Motorization
Graber® Motorized Blinds and Shades
Graber® Motorized Blinds and Shades are the future of window treatments. They know that your home should be comfortable and convenient. These special blinds and shades are all about making life easier and more stylish. Here's what you need to know: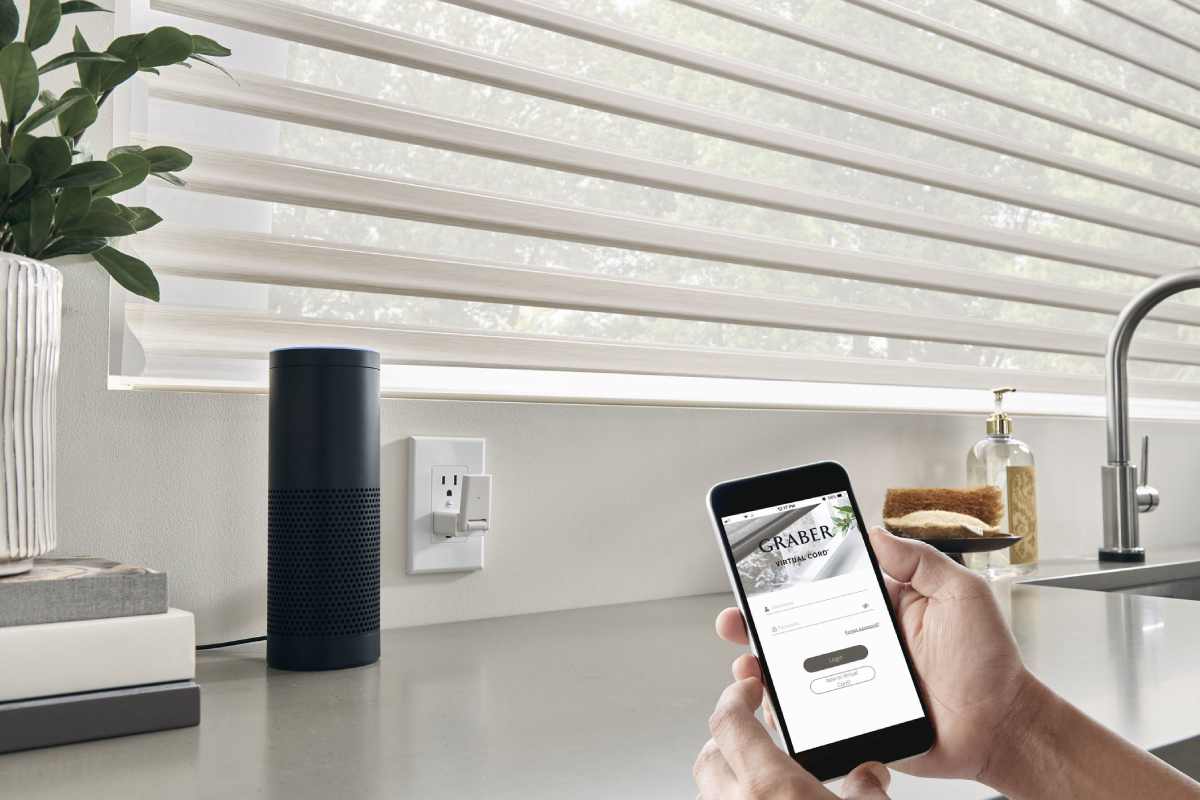 With Graber® Motorized Blinds and Shades, you're in control. You can set a schedule for when they go up or down, so you don't have to worry about adjusting them yourself. Simply use a remote control, an app on your device, or even your voice to open or close your window coverings.
Graber® Motorized Blinds and Shades are designed to work quietly so that you won't be disturbed. Plus, they have a rechargeable motor and battery pack. This means you won't have to worry about changing batteries extremely often.
Say goodbye to the hassle of manual adjustments and hello to a smarter way to control your window treatments.
The Power of Window Treatment Motorization With Hunter Douglas
Motorized window treatments are the ultimate finishing touch for your custom Hunter Douglas window coverings. With PowerView® Automation, you're not just getting a cordless system; you're stepping into a realm of convenience.
Enjoy hands-on control with the stylish Pebble® remote. This sleek accessory complements your decor while allowing you to adjust your window treatments from the comfort of your couch. Pairing this remote with your motorized window treatments is a great idea, especially if you have hard-to-reach windows.
Control your window treatments from around the world with the PowerView® app. Whether you're in the living room or across the country, this mobile app allows you to have full control over your window coverings as long as you have access to your smartphone or tablet. All it takes is a few taps on your screen to open or close your window coverings.
This system is compatible with an extensive range of Hunter Douglas window treatments. Just like a traditional window covering, motorized window treatments can be customized to fit the size and shape of your window. Hunter Douglas window treatments also come with a variety of fabric and color options that can be seamlessly integrated into virtually any color scheme or design style.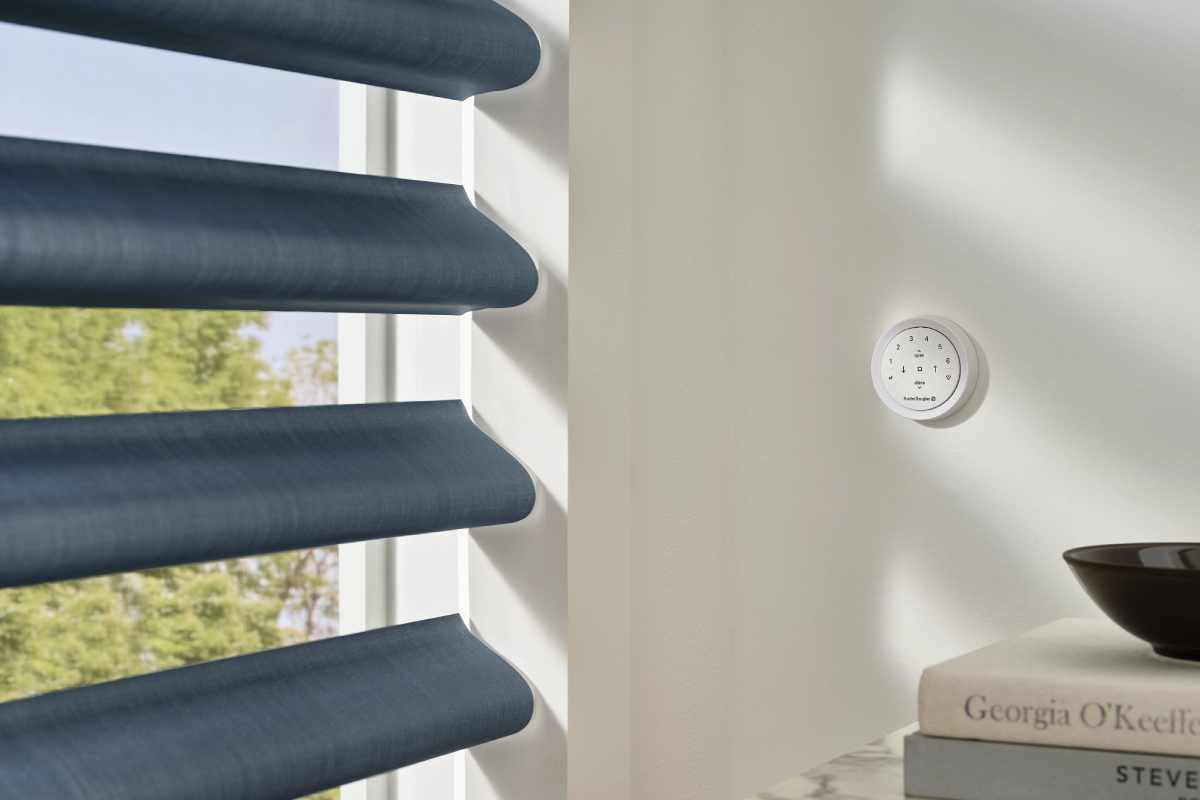 Experience the Transformation of Window Treatment Motorization
At The Blind Guy, you will have the products and guidance you need to make the best decision for your residential windows. Our inventory of Hunter Douglas motorized window shades align with the PowerView® Automation system, providing a balanced blend of style and technology. With over 20 years of experience, we are leaders in custom window coverings and pride ourselves on helping homeowners find their ideal window treatments.
Are you ready to upgrade your living space with motorized window treatments? Call us today at (605) 722-4489 to schedule a free in-home consultation or an appointment to visit our local showroom. You can also visit us online to request a consultation with a member of our team. We proudly serve the areas surrounding Spearfish, Rapid City, Belle Fourche, Hotsprings, Custer, Keystone, Buffalo, and the northern and southern Black Hills of South Dakota.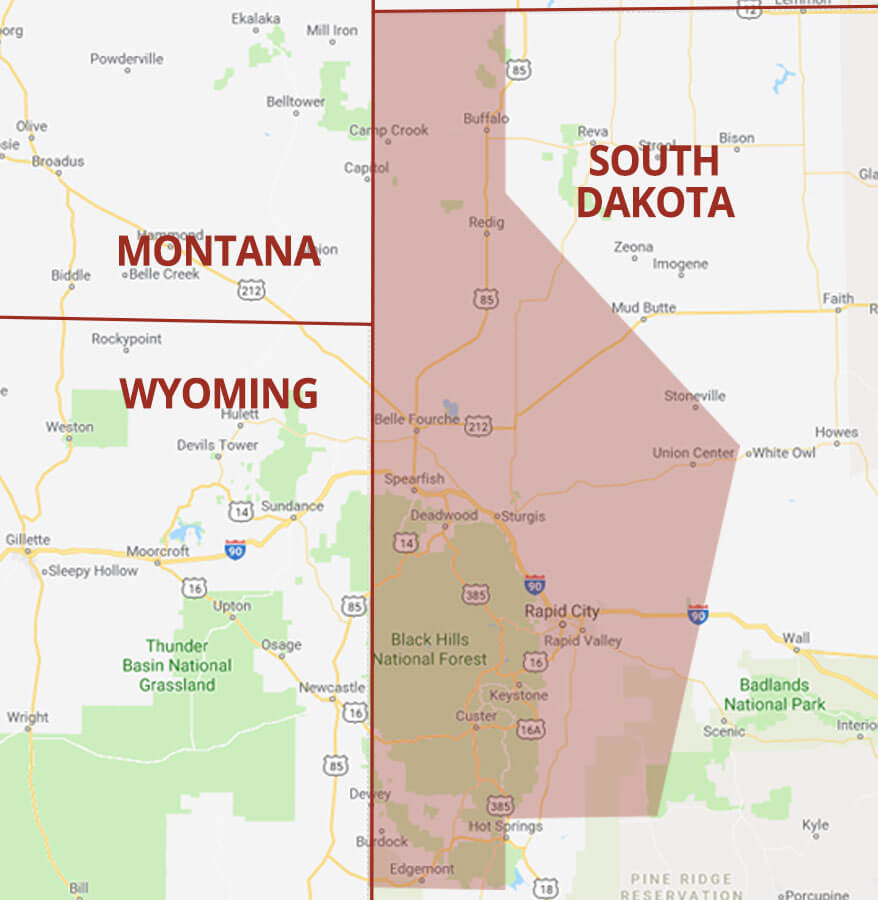 Blind Guy of the Black Hills
Call for your free in-home consultation.
Showroom open by appointment only.
We proudly serve South Dakota from Hot Springs up to Buffalo, including Rapid City, Custer, Keystone, and the northern and southern Black Hills.