Custom window shades are a versatile and visually appealing addition to any home or office. Shades offer an effective way to manage natural light, maintain privacy, and contribute to energy efficiency, all while enhancing the aesthetic of your space. Our custom window shades at The Blind Guy are available in a vast array of colors, textures, patterns, and materials. One of the best benefits of custom window shades is that our shades can be tailored to suit your taste and specifications.
Custom window shades are a fantastic choice for their functionality and style if you're looking to add a personalized touch to your window treatments. We offer a wide array of shades from top-notch brands such as Hunter Douglas, Graber, Insolroll, and Sunesta.
Roller and Solar Shades
Roller shades are an incredibly versatile window treatment and design option because of their ability to filter light and maintain your privacy at the same time. Both roller and solar shades are fantastic options for living spaces indoors and outdoors to maximize the design potential of your shades with custom opacity levels and tons of color and pattern options to match your decor. With one length of fabric that rolls up to showcase your views, these are a minimal and functional window treatment for any space.
Solar shades offer stunning UV protection and manage sunlight and heat within a space. These shades are designed to block out a significant percentage of the sun's UV rays and glare, while still allowing great view-through with their unique opaque material. Solar shades come in a variety of colors and openness factors, filtering out harmful UV rays, reducing glare on screens,  and providing a level of privacy, making them an excellent choice for both residential and commercial spaces.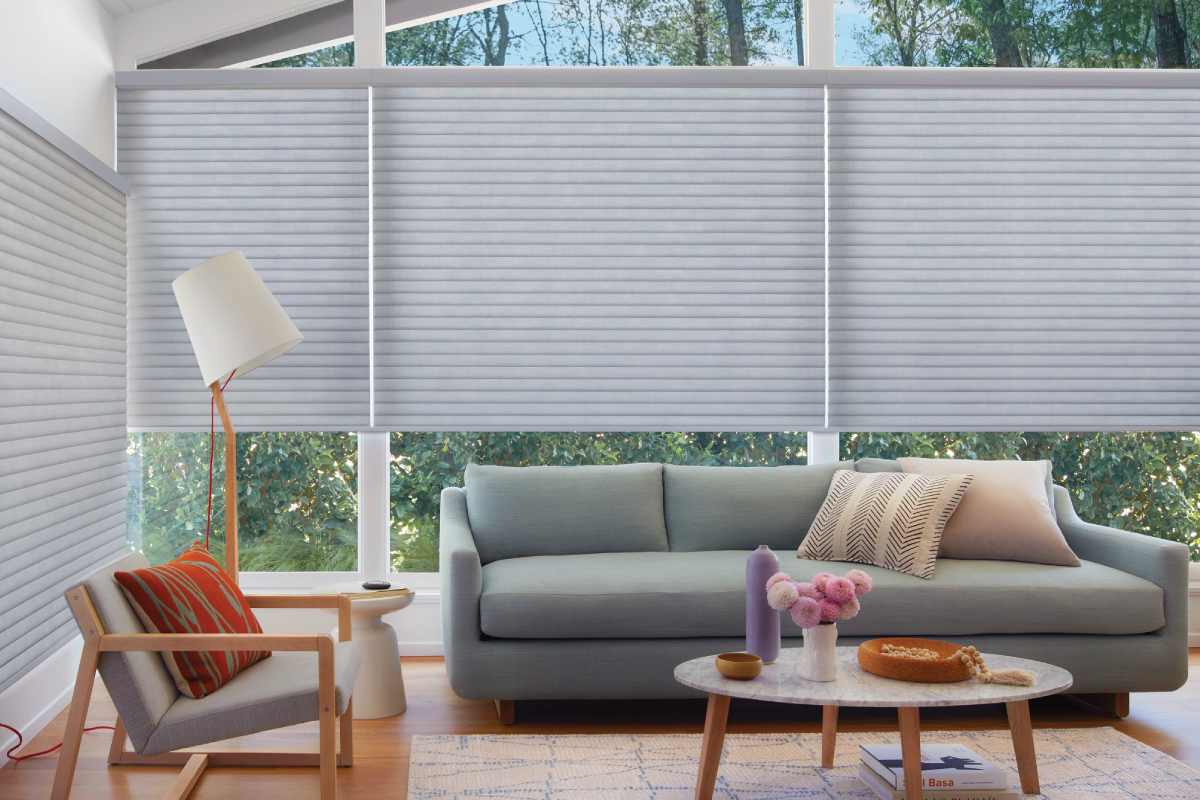 Roman Shades near the Black Hills
Roman Shades combine elegance and functionality to form a gorgeous custom shade option. They are constructed using fabric panels that fold neatly when raised and lay flat when lowered, creating a smooth and streamlined appearance. Roman shades offer several benefits, such as light control, privacy, and aesthetic appeal.
Roman shades are an excellent choice for various spaces, particularly in living rooms, bedrooms, and dining areas, where their classic design and versatility can enhance the overall ambiance and provide a touch of sophistication.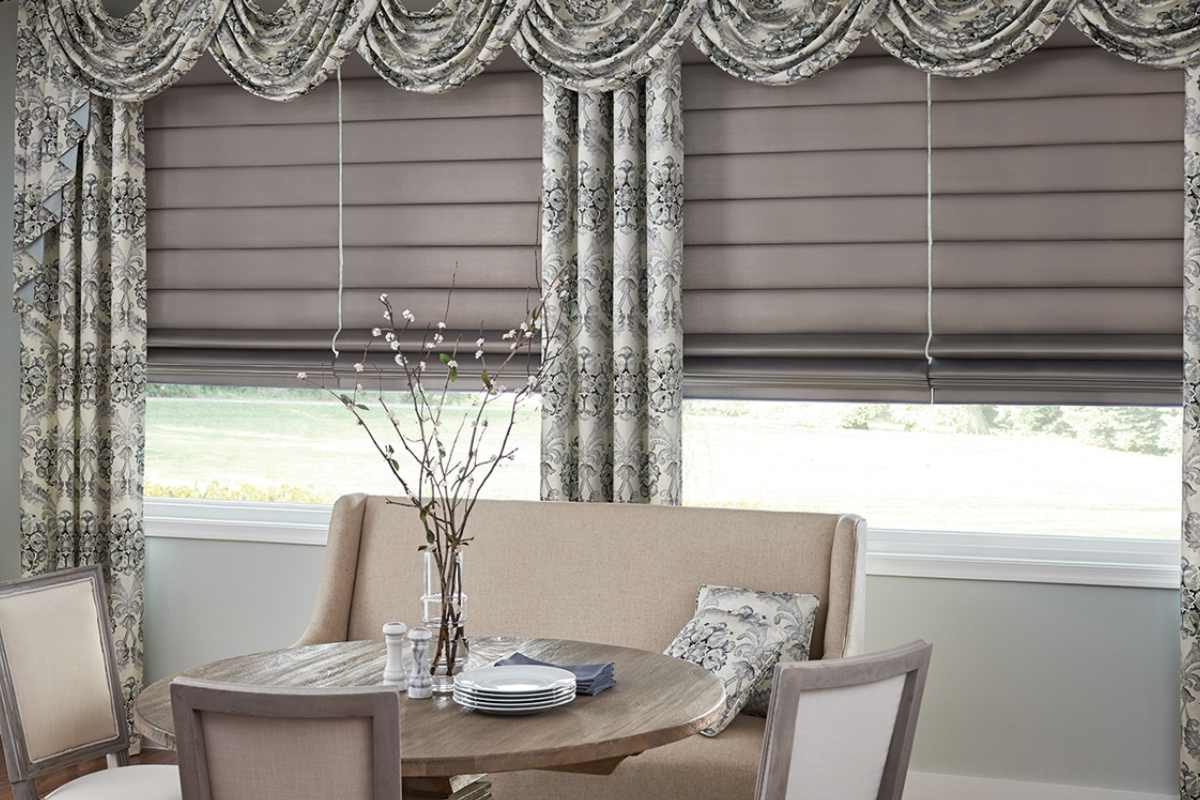 Cellular Shades near Spearfish, SD
Cellular shades are a quintessential member of the shades family. They provide unique and outstanding energy efficiency due to their unique design, creating hidden layers of air-trapping honeycomb-shaped cells. The honeycomb pattern creates a layer of insulation at your window to prevent unwanted air from coming into your home or escaping from the space. You'll notice an immediate difference in the temperature of your home as well in your utility bills.
Cellular shades can be customized in a wide variety of colors, fabrics, and opacities to meet the needs of your living space. If you're looking for a contemporary window treatment that can serve many functions while offering the modern look of clean lines, this window treatment is for you.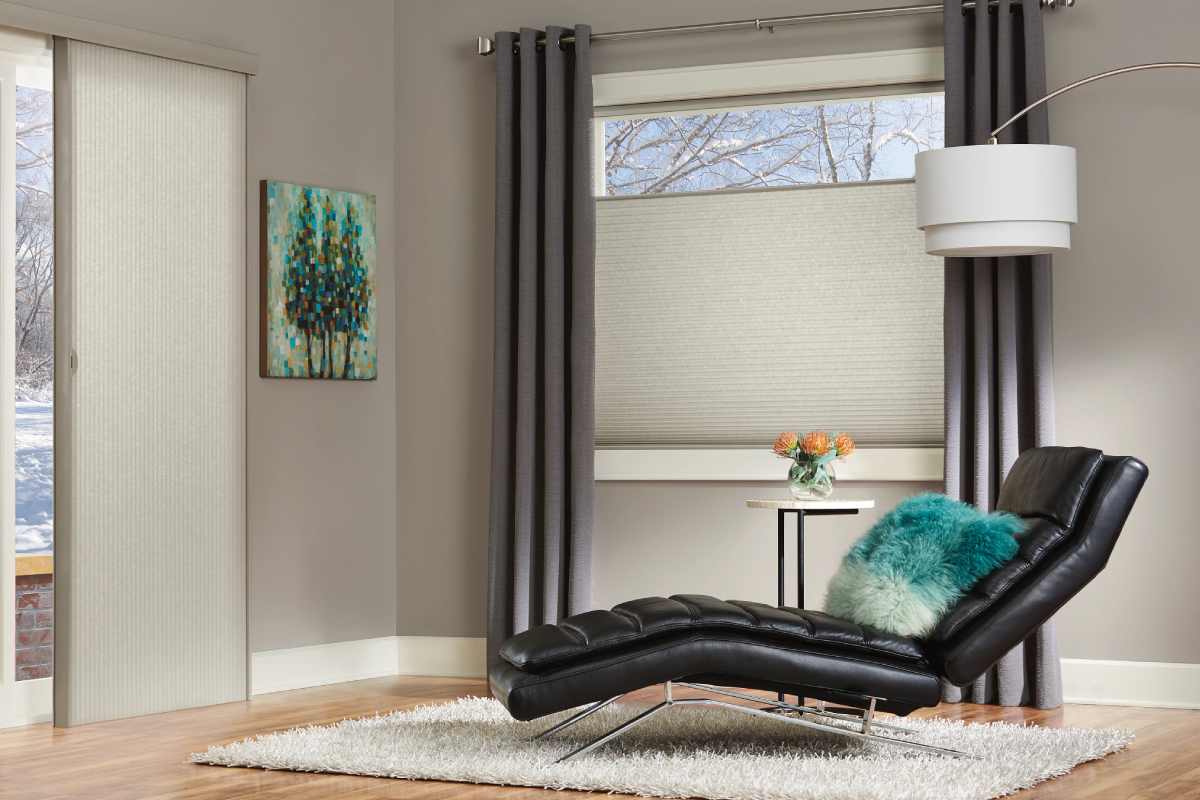 Sheer Shades
Sheer Shades are a captivating custom window shade option that seamlessly combines the elegance of curtains with the functionality of blinds. Sheer shades offer a soft and diffused light effect when the vanes are open, creating a serene and airy atmosphere. When the vanes are closed, they provide privacy while still allowing filtered natural light to enter the room.
This makes them ideal for spaces like living rooms, kitchens, and home offices, where you'll want a balance of natural light and privacy. With their delicate appearance and versatile functionality, sheer shades add a touch of sophistication to any room.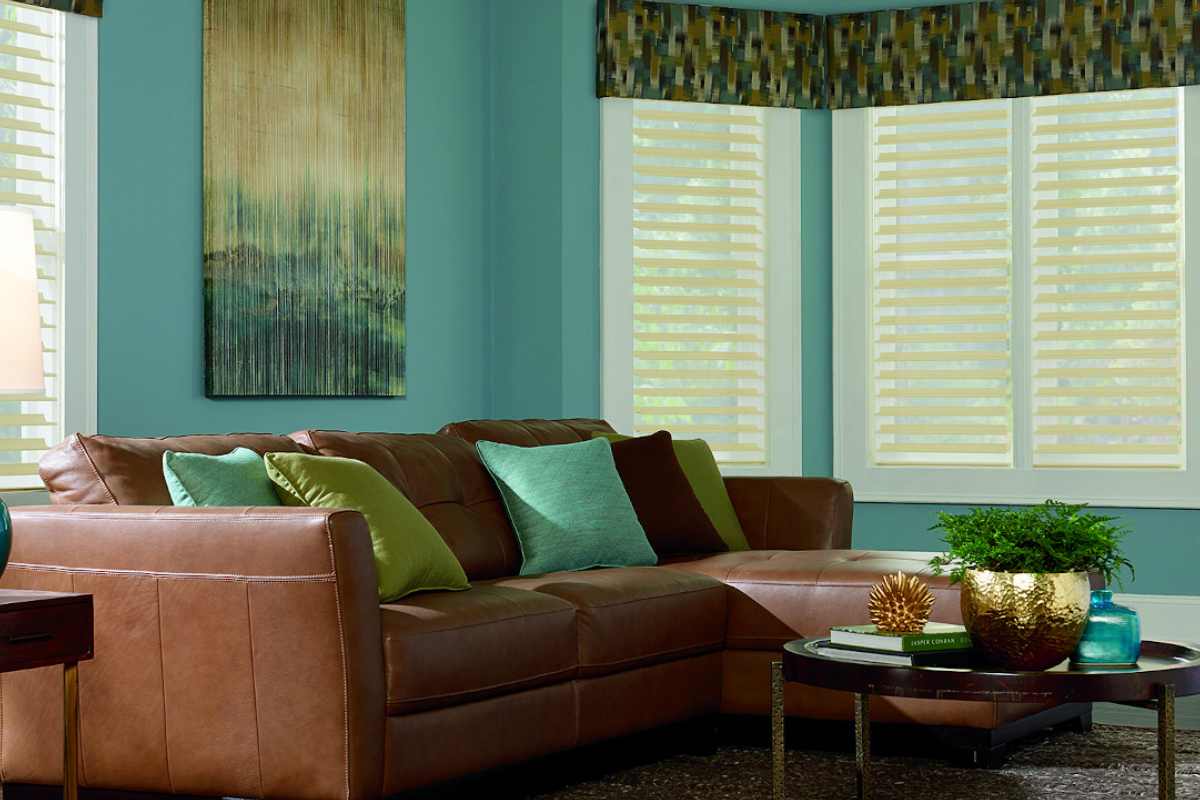 Woven Shades for Organic Style
Woven Shades are a unique and natural window treatment that brings texture and warmth to any space. These shades are made from a combination of natural materials such as bamboo, grasses, and reeds. Their organic and earthy aesthetic makes them an excellent choice for spaces where a natural and rustic ambiance is desired, such as living rooms, bedrooms, and sunrooms. Woven shades effortlessly blend with both traditional and contemporary decor styles, adding a touch of warmth and character to the room.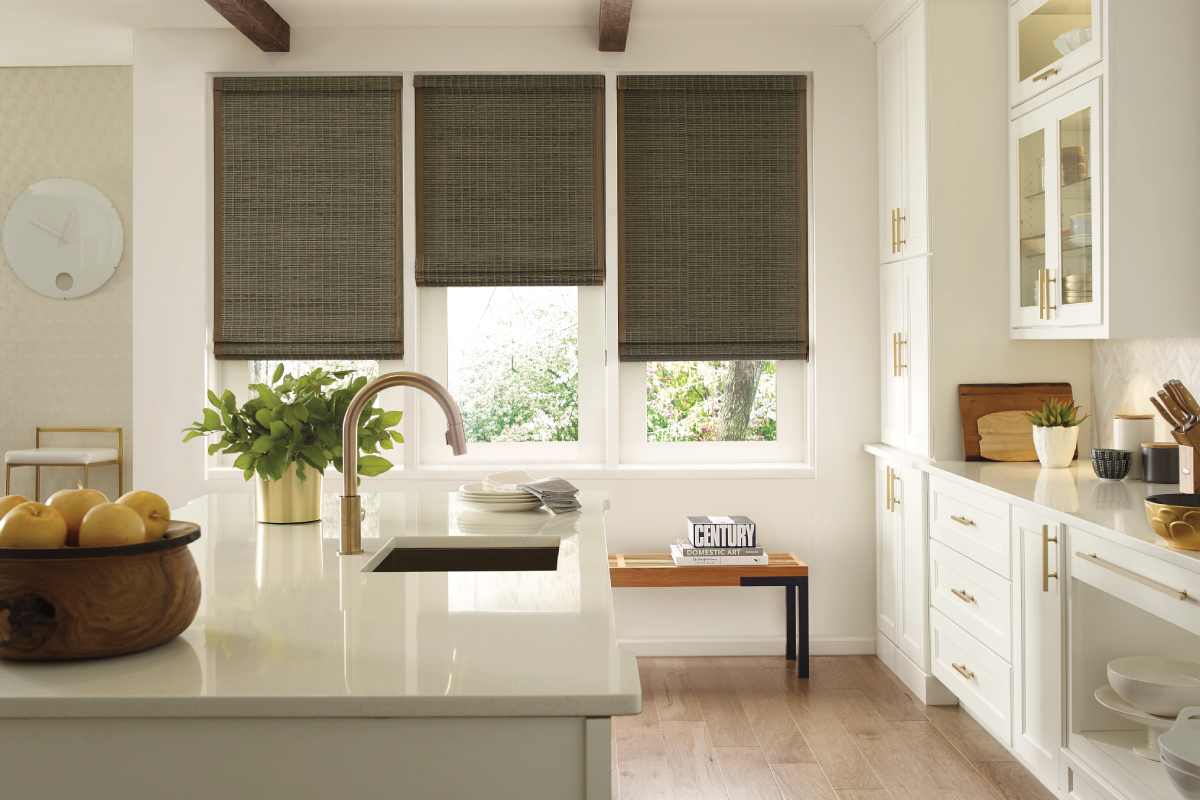 Pleated Shades from Graber
Pleated shades from Graber are a versatile and practical window treatment option that offers both style and functionality. These shades are constructed using a single piece of fabric that is pleated accordion-style, creating neat and uniform folds. The fabric is designed to stack tightly when the shade is fully raised and extends fully when lowered, allowing for easy light control and privacy. One of the benefits of pleated shades is their ability to filter and diffuse natural light while still maintaining privacy. They're available in a wide range of fabric options, including light-filtering, room-darkening, and energy-efficient materials. Their clean and elegant appearance makes them suitable for many different spaces, such as living rooms, bedrooms, and home offices.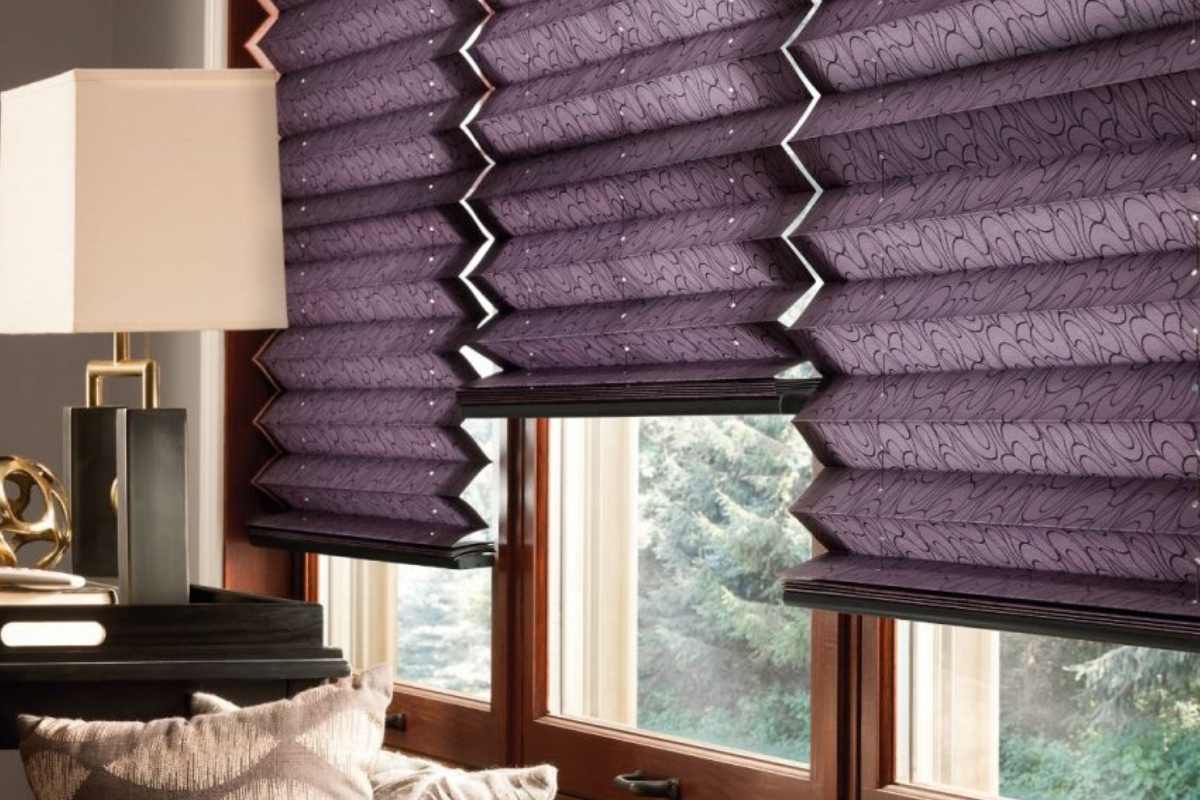 Custom Shades Control Options
At The Blind Guy, we offer an equally diverse array of custom shade control options as we do with the shades themselves. Whether you're a traditionalist looking for classic, manually-operated corded systems or you're seeking an easy hands-free method of controlling your shades, we've got you covered.
Technological advancements have amplified the utility of our custom shades, enabling features like motorization for easy operation and smart home integration for automated light and privacy control. Learn more about our motorized window treatments to see if it's the right choice for your home. We're confident you'll be blown away by the ease of use of the latest technology.
Find the Perfect Custom Shades near the Black Hills of South Dakota
Finding the perfect custom shades for your windows is an essential step in enhancing your space. With a wide range of brands, materials, colors, and styles to choose from, it can be overwhelming to make the right decision.
That's where we come in — our expert team at The Blind Guy is dedicated to helping you find the ideal custom shades that match your unique preferences and needs. Whether you're looking for energy-efficient options, blackout capabilities, or sheer elegance, we have the expertise to guide you through the selection process.
We offer custom shades from top-tier brands like Hunter Douglas, Graber, and Insolroll, as well as options to suit your exterior home needs as well as outdoor options from Insolroll and Sunesta. Don't settle for generic window treatments when you can have customized shades that perfectly complement your decor and lifestyle. Contact us today for a consultation, and let us help you transform your windows into stunning focal points. Your perfect custom shades are just a call away! You can call us at (605) 722-4489 or text us at (605) 722-4489.
For more options, contact The Blind Guy of the Black Hills.
You might also be interested in…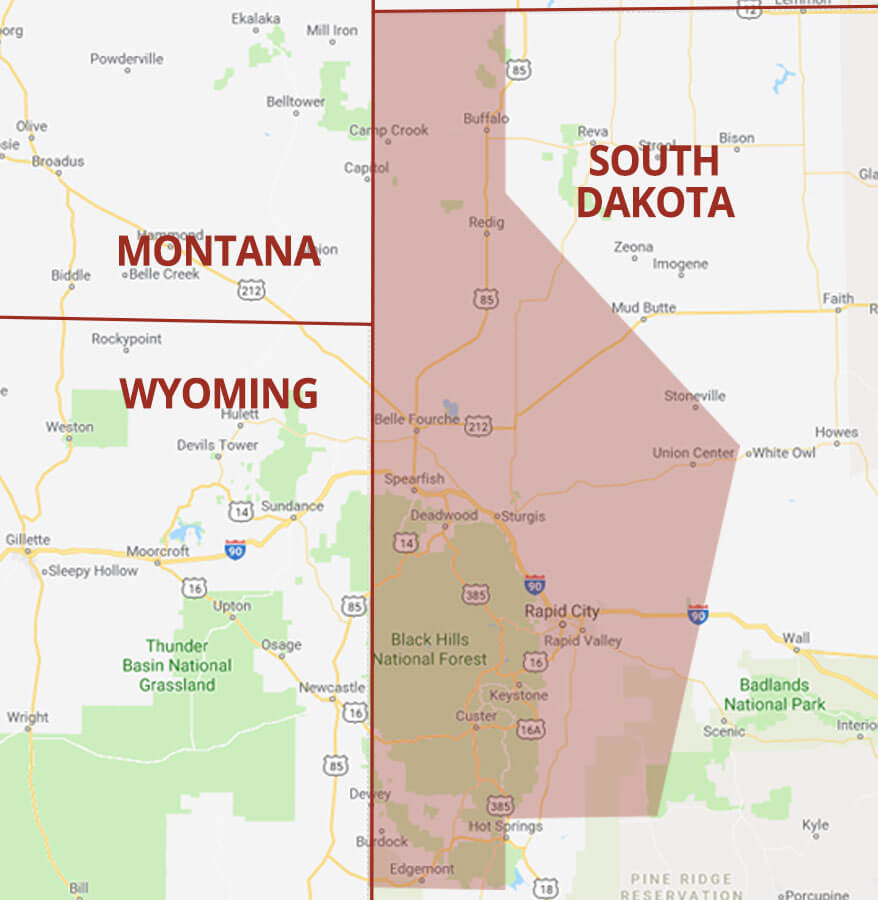 Blind Guy of the Black Hills
Call for your free in-home consultation.
Showroom open by appointment only.
We proudly serve South Dakota from Hot Springs up to Buffalo, including Rapid City, Custer, Keystone, and the northern and southern Black Hills.