Part of the reason people love house plants is that it is a chance to bring the natural world into your home. At The Blind Guy, we may not carry house plants, but our custom natural woven wood shades will add warmth and natural textures to any room. These shades are woven from sustainable natural woods, bamboos, and grasses. They are built for function, style, and longevity. We carry natural woven shades from Hunter Douglas, Graber®, and Alta Window Fashions. With so many options to choose from, there is sure to be a woven wood shade to match your aesthetic style.
Alta's natural woven shades are made from light-filtering grasses, reeds, papyrus, and bamboo. Specialists cultivate each material from harvest to installation. These shades truly are works are art as each one is hand-fed on a loom. The artisans who create our bamboo shades, wood shades, and grass shades use techniques that have been passed down from generation to generation. Fine detailing like sewn-edge binding and hand-sewn rings make each of these blinds truly one of a kind. Our select weaves collection brings all of the beauty and imperfections of nature to create an organic and sophisticated shade.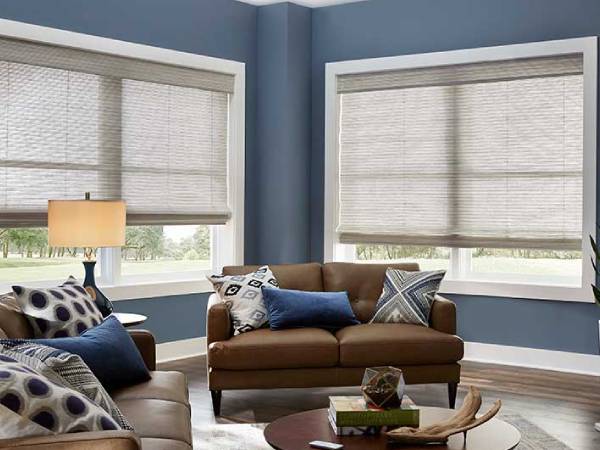 Graber® Tradewinds® Natural Shades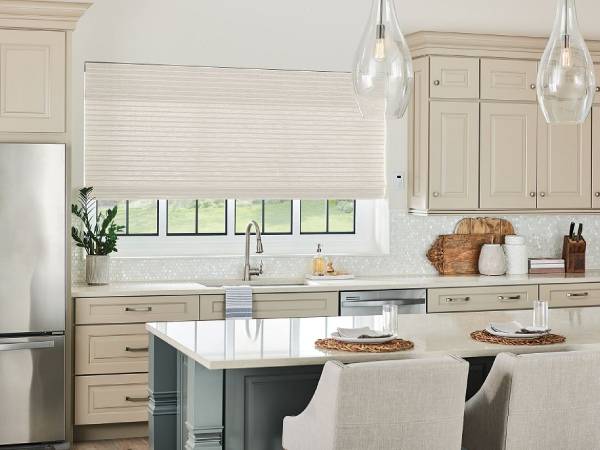 The materials used in Graber® Tradewinds Natural Shades are hand-selected to meet our rigorous standards and maintain the natural variations of the material. The jute, bamboo, and grasses are then handwoven into richly textured fabrics. Because these are constructed of natural materials, they are also uniquely suited to withstand the natural world, making them an excellent choice for warm and humid climates. With 88 color choices, as well as optional metallic accents, the natural materials don't limit the style options of these versatile wood shades.
Graber® Tradewinds® Natural Drapes
If your home has sliding glass doors or expansive windows, Tradewinds® Natural Drapes is a warm and beautiful woven wood option. Like the wood and bamboo shades of the Tradewinds® Natural Shades collection, these drapes are made from natural, sustainable materials. These woven materials have the beautiful soft folds of cloth drapery but with the longevity and natural sophistication that woven wood shades provide.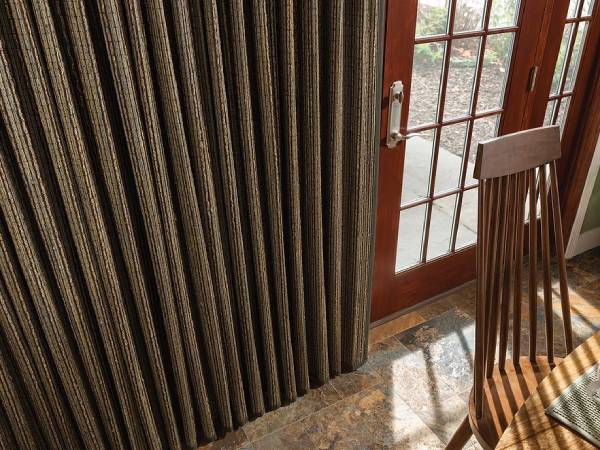 Hunter Douglas Provenance® Woven Wood Shades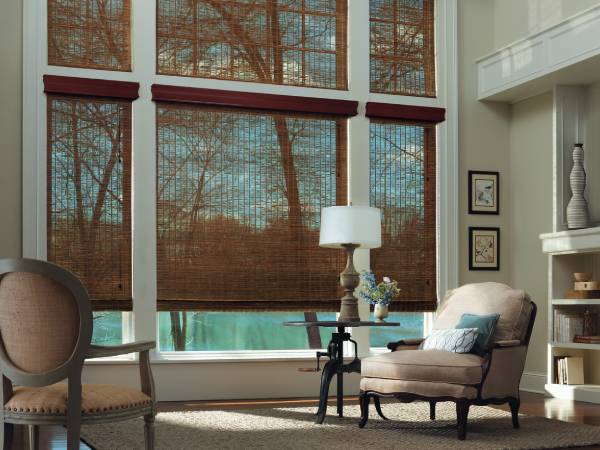 These woven wood shades provide a variety of texture options, from the ribbed slats of bamboo shades to the fabric-soft grass weaves. Although they are made from natural renewable materials like reeds, bamboo, woods, and grasses, Provenance® Woven Wood Shades aren't limited to the colors you find in nature. Artistic stains have created a rainbow of color options that can brighten your entire home. If you're instead interested in making the world a little darker, you can pair your shade with a room-darkening liner that will fill in the natural gaps in the weave. These shades resist stretching, bowing, and breaking, so you can enjoy them for years to come.
Enjoying and Helping Nature
One of the huge benefits of woven wood shades is the sustainability of the materials. No matter which style you select, they are each crafted from carefully selected plants that can be easily replanted and regrown. This means that you can add natural beauty to your home without depleting natural resources. Because of the hardiness of the woods, jute, reeds, grasses, and bamboo, these woven shades are made to last. They are the perfect choice for a busy, environmentally conscious family.
The Blind Guy is the leader in custom window coverings, and we would love to show you why. We offer a shop-at-home model, which means we will happily bring our showroom to you. This allows you to see each of our window treatments where you want to see them, in your home. Experience the natural beauty of woven wood blinds for yourself by contacting us to schedule a consultation and get a free estimate. The Blind Guy is locally owned and serves the Black Hills area of South Dakota from Hot Springs up to Buffalo, including Spearfish, Hot Springs, Belle Fourche, Rapid City, Custer, and Keystone.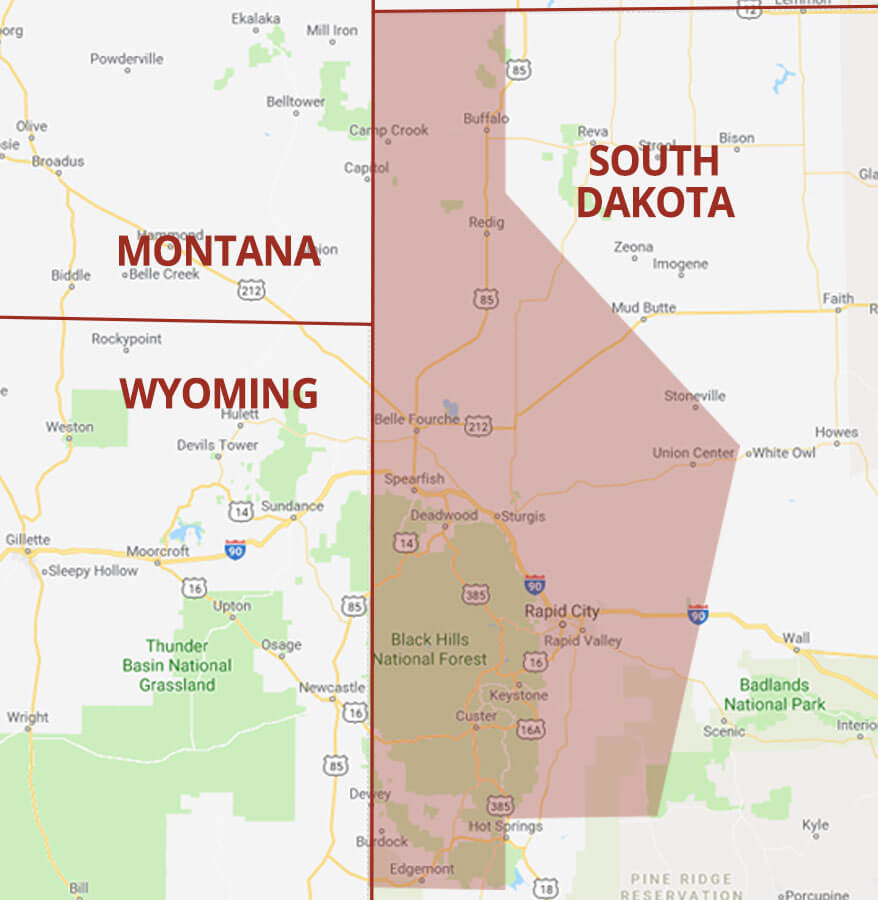 Blind Guy of the Black Hills
Call for your free in-home consultation.
Showroom open by appointment only.
We proudly serve South Dakota from Hot Springs up to Buffalo, including Rapid City, Custer, Keystone, and the northern and southern Black Hills.