Window Treatments Made for You
Since 2003 The Blind Guy has been providing beautiful custom window treatments for the Black Hills and the surrounding area. We pride ourselves on delivering high-quality products and strive for excellent customer service. We carry window treatments from several brands, including Hunter Douglas, ALTA Window Fashions, Graber®, and Insolroll. With such an array of options, you are sure to find something to match your style. We have it all from traditional to contemporary, neutral to colorful, solid to patterned, sheer to opaque. Our window treatments bring beauty into your home and provide UV protection and added insulation to decrease your energy consumption.
In addition to our stunning interior window treatments, The Blind Guy also carries exterior solar and roller shades from Insolroll and awnings from Sunesta®. If you're looking for comfort while enjoying what the outdoors has to offer, then our awnings and solar shades are a great option. We carry several different styles and color options to allow our customers to create the atmosphere they want while still getting the UV protection they need. We even offer automation options for our window treatments, solar screens, and awnings to allow you to operate them all with the touch of a button. At The Blind Guy, we strive to help you make the most of every window treatment in your home.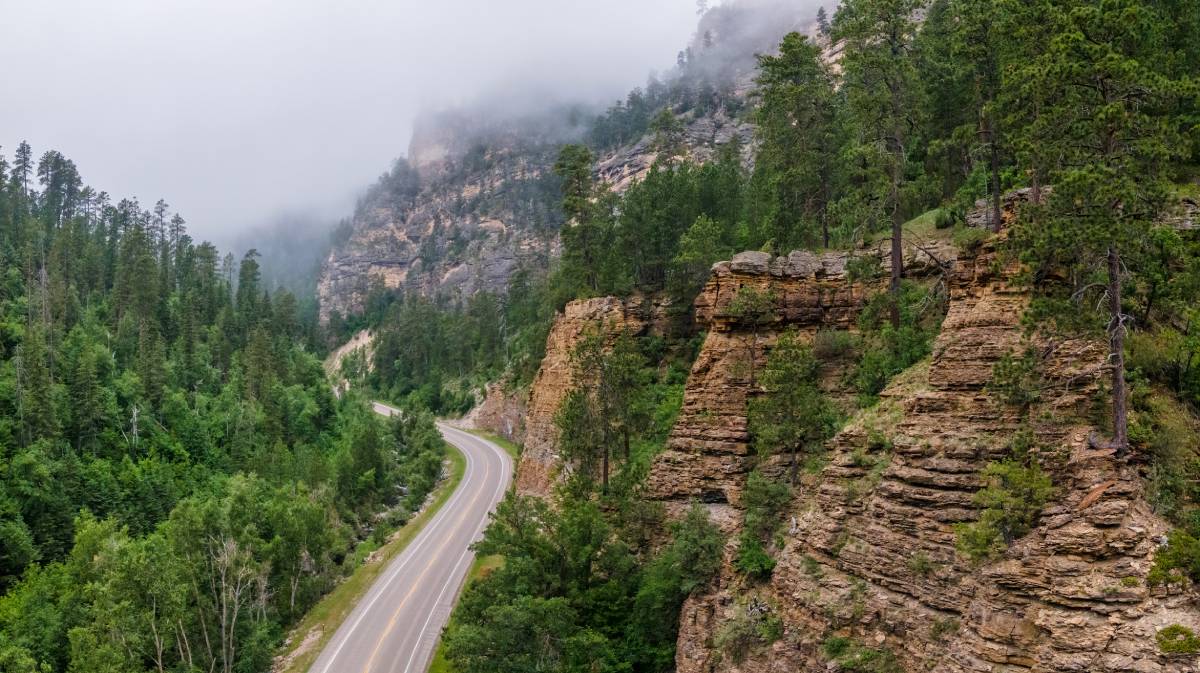 Coming To You in Spearfish, South Dakota
Our shop-at-home model allows us to travel all over the Black Hills and bring our products directly to the customers who want them. This means we get to experience all the Spearfish has to offer. Of course, you can't beat the natural beauty around Spearfish, especially Bridal Veil Falls, Spearfish Falls, and Roughlock Falls in Spearfish Canyon. If you're in town, you can see a show at Matthews Opera House and Arts Center or check out the amazing floating artwork at the Thermesphere Gallery. Don't forget to grab a bite to eat at the Buffalo Jump Saloon & Steakhouse or the Sunshine Cafe. With everything there is to see and do, you may never want to leave.
Jackie G. – Communication was great with The Blind Guy of Spearfish. They were prompt in coming in and giving me an estimate on a Mirage screen door and were two weeks early with the install. Great professional company to work with and would highly recommend them.
Frank D. – Great customer service AFTER the sale. We built a vacation home a couple of years ago and received great customer service, advice, and installation. One of our shade handles just broke and Mark looked up our account, knew exactly what we needed, and had them for us in a few days. He even gave us a few extra just in case. No charge, no hassle, just good old fashioned customer service.
Samantha F. – I moved into a new place that I rented and broke one of the fancy blinds that was installed. The Blind Guy (Scot) showed up and inspected the blind and let me know what my options were. The time he spent inspecting the blinds and then allowing me the opportunity to decide how I wanted to fix it was completely complementary. I really appreciated the information and the kindness. Thank you, Scot!!! You're the best!!!
Lisa N. – Blind Guy of the Black Hills was such a pleasure to work with! Mark helped us in every step of choosing our custom blinds for our vacation/rental property. We could not be more happy with how they turned out. Thanks again Mark!!
The Blind Guy is the leader in custom window coverings, and we would love to show you why. We offer a shop-at-home model, which means we will happily bring our showroom to you in Spearfish. This allows you to see each of our window treatments located where you want to see them in your home. Experience the natural beauty of woven wood blinds for yourself by contacting us to schedule a consultation and get a free estimate. The Blind Guy is locally owned and serves the Black Hills area of South Dakota from Hot Springs up to Buffalo, including Spearfish, Hot Springs, Belle Fourche, Rapid City, Custer, and Keystone.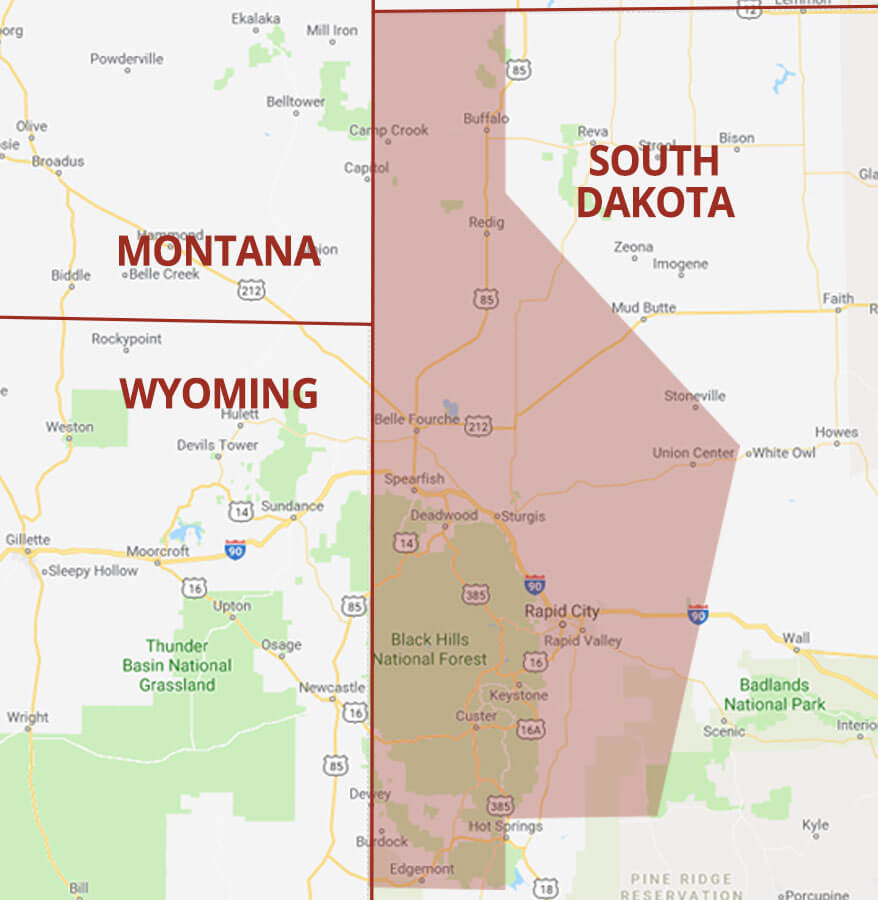 Blind Guy of the Black Hills
Call for your free in-home consultation.
Showroom open by appointment only.
We proudly serve South Dakota from Hot Springs up to Buffalo, including Rapid City, Custer, Keystone, and the northern and southern Black Hills.