Custom Window Treatments in the Northern Black Hills, SD
Your home's appearance reflects you and your style, so you want it to look fabulous. Custom window treatments from The Blind Guy are a surefire way to make your house look amazing. We carry blinds, shades, shutters, and more from upscale brands like Alta, Graber, and Hunter Douglas.
Interior Window Treatments
Whether you're looking for the variable light control of hardwood blinds or the flexibility of shades, you'll find just what you need at The Blind Guy. Our team of window treatment solutions experts can help you find the perfect option among our inventory of blinds, shades, shutters, and drapes to take center stage in your interior design. If a timeless style is what you're after, consider interior shutters, perfect for traditional and contemporary spaces. Sheer shades are an excellent solution for rooms where you want to enjoy soft natural light and privacy at the time. We also offer motorization on many window treatments to make your life more convenient.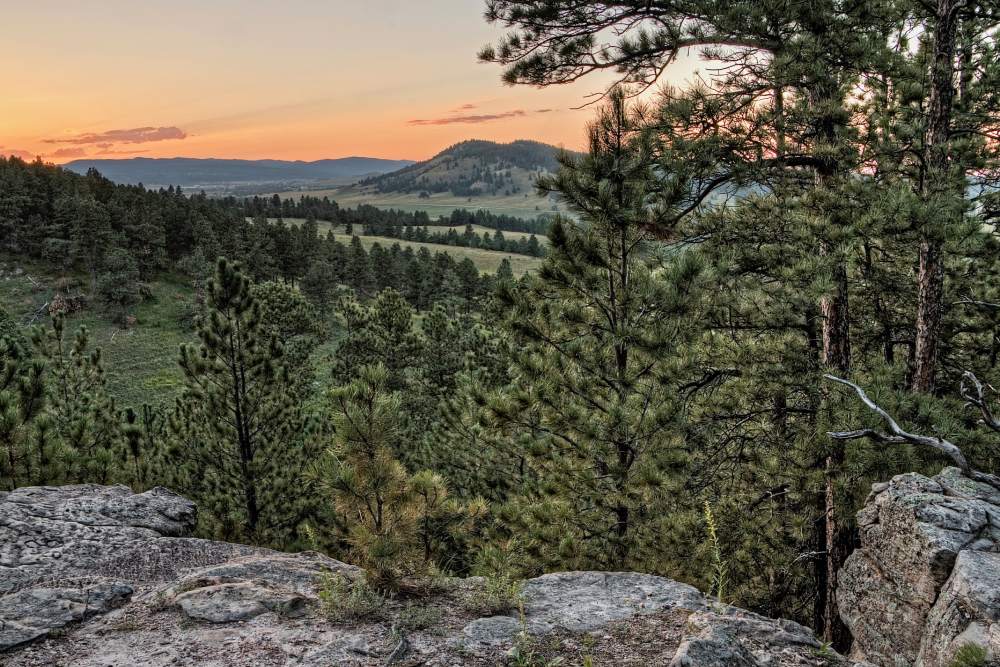 Exterior Shades & Awnings
What's the point of having a great outdoor living area if the weather keeps you from using it? An awning from Sunesta® is an easy, attractive way to keep the sun's rays in check while you're spending time outside. Check out the exterior roller and solar shades from Insolroll® to maintain a comfortable temperature on your deck or porch and prevent unwanted heat or cold air from entering your home. You can also count on exterior roller shades to stop insects from stopping by for a bite of your BBQ. Enjoy the time you have with your friends and family in your indoor/outdoor spaces with UV protection and our exterior shades and awnings at The Blind Guy.
Living in the Northern Black Hills, SD
Living in the Northern Black Hills, SD, gives us unique experiences. We're home to the famous Mount Rushmore. Our hometown is also well-known for its many natural outdoor and wildlife attractions, such as Custer State Park. We have abundant fresh mountain air and blue skies as far as the eye can see. We're more than just the great outdoors, though. The Northern Black Hills, SD, also offers world-class dining and shopping. That's why vacationers for miles around come for our unique views, hiking trails, driving tours, and so much more. The Blind Guy is happy to serve those who own vacation homes, full-time residents, and folks in the hospitality industry with our window treatments from leading brands so that you can enjoy your time in the Black Hills.
Elaine R. – We are setting up an AirBnB in Spearfish, but my husband and I live in FL, and Jenna at Blind Guy (love the name BTW) couldn't have been more helpful. They worked with my realtor to gain access to the house for measurements. Then she went back after discussing my wants/needs to narrow down which blinds would work, sent me great photos and I was able to choose from a distance. They arrived really fast and Mark installed them very quickly. I love that they are close and stand behind their blinds. They roll up and down easily and look great in our AirBnB. I couldn't be more pleased and would definitely recommend them.
Kathy G. – This is our third experience with the Blind Guy of the Black Hills. They arrive on time and do professional work. I definitely recommend this company.
Lee Ann J. – I have used Mark for 20+ years for blinds at my home and my vacation homes. He does an exceptional job helping you pick the right blinds and is always available if you have an issue. He has replaced blinds when we got new patio doors installed and made them work so we didn't have to buy new ones. In one vacation home he replaced about 20 clips that broke or disappeared. His prices for his services are very reasonable too and he'll make time for you even if it's a small job.
Chris J. – I usually do not post reviews, but in this case I wanted to take the time to show our appreciation for Mark Friedel's (Spearfish, SD Blind Guy) efforts on our blinds project. It was a big job and there was a fair bit of uncertainty on how to proceed. Mark was very helpful (and patient!) as we worked through the design process. Once the materials arrived at Mark's facility, he was quick to get started. He was on time, a diligent and hard worker, and very pleasant to have around during construction. Due to some abnormalities of our large window frames, we required a bit of follow up which Mark was more than willing to provide. He came back and did a very professional and thorough job of the finish work. The blinds look wonderful and function perfectly. I would give him more than five stars if I could and would not hesitate in the least to have him back for more work.
Do the windows of your Northern Black Hills, SD, home need a new look? Contact us today to schedule a free in-home consultation. We're happy to serve the Northern and Southern Black Hills, Spearfish, Rapid City, Belle Fourche, Hotsprings, Custer, Keystone, and Buffalo, SD.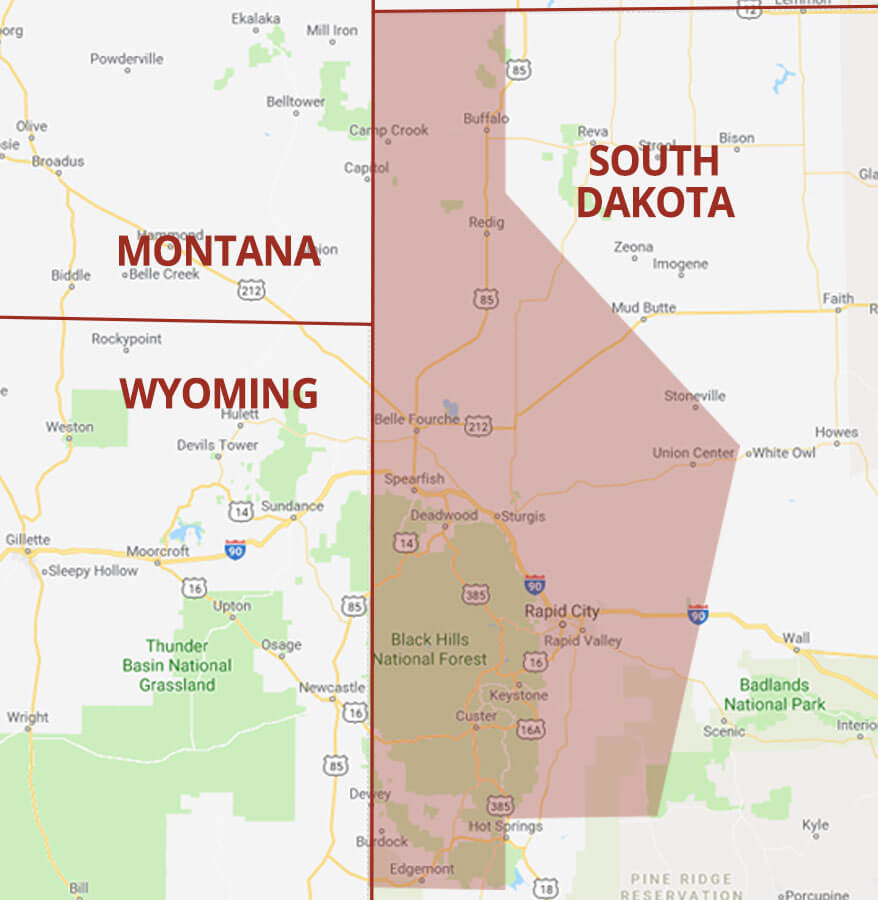 Blind Guy of the Black Hills
Call for your free in-home consultation.
Showroom open by appointment only.
We proudly serve South Dakota from Hot Springs up to Buffalo, including Rapid City, Custer, Keystone, and the northern and southern Black Hills.