The Blind Guy of the Black Hills is here to help you with all of your window treatment needs. We carry all types of window coverings from blinds and shutters to custom drapes and we professionally measure and install your products for you, so you don't have to worry about a thing. Whether you need interior window shades or exterior coverings, we have it all. Don't let another day go by without getting the best of the best. Our Hunter Douglas, Alta, Graber, Sunesta, and Lafayette Window Treatments near Southern Black Hills, SD are the best. Give us a call today to get started.
We Do It All Here At The Blind Guy (Black Hills) near Southern Black Hills, SD
We carry many different types of window treatments, and they all have their own perks and benefits. Blinds are a great option for anyone looking for variety. Our blinds are made from wood, faux wood, and composite materials, and we are confident that you will find a style that matches your existing decor perfectly from horizontal to vertical orientations. We also carry many kinds of shades, including cellular, roller, roman, sheer, and woven wood. varieties These shades are beautiful and have precise light control that everyone near Southern Black Hills, SD is looking for. We offer shutters as well, which can be customized to any color you need. Plus, don't forget about our exterior window coverings so you can fully enjoy your outdoor spaces. If you have any questions about the products and services we offer, don't hesitate to give us a call, and we will walk you through the entire process.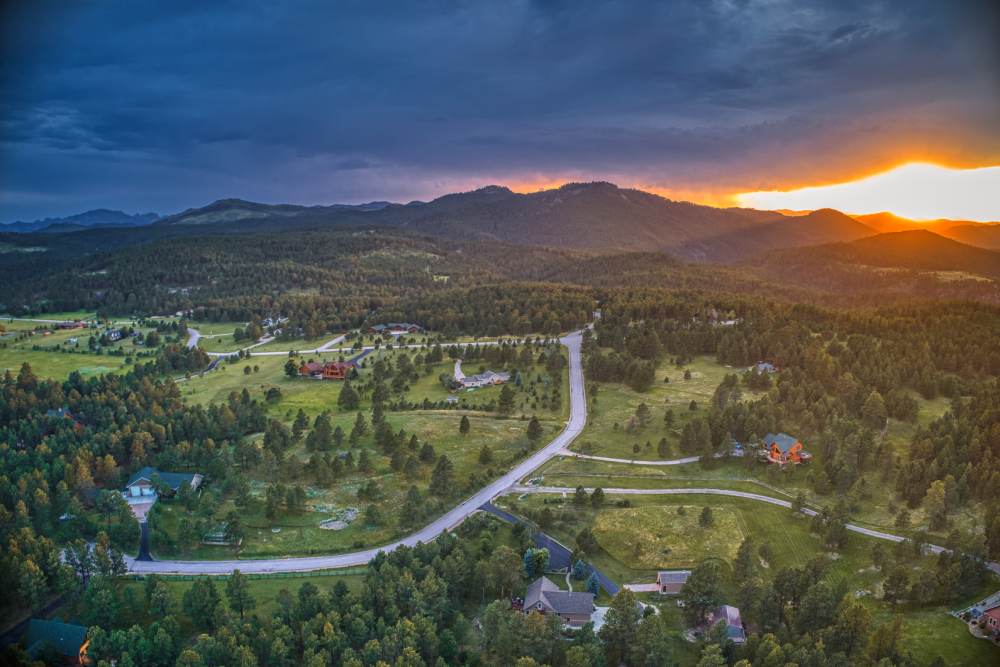 Schedule your free in-home consultation for shades,blinds, shutters, and awnings to discover how affordable it is to create a whole new look in your home. We'll come to you and provide measurement and estimate services completely free of charge. This takes the pressure off from having to make an investment before you are completely sure of what you are looking for near Southern Black Hills, SD. Plus, let our expertise be your guide. We know all about our selection of offerings and can help you make the best decisions for your home and budget. Our trusty team of experts will do the best for you to find the window treatment setup of your dreams.
Professional Installation
Once you decide on the product of your choice, our team will also do all the work to get your new window treatments installed near the Southern Black Hills, SD. These products can integrate with your home automation system as well, so ask us how you can get this benefit as well.
We Love the Southern Black Hills, SD Community
Southern Black Hills, SD is a gorgeous area filled with incredible people. There is so much to do around here, so if you ever find yourself near this area, be sure to check out some of the greatest attractions. Mount Rushmore National Memorial is an amazing national monument that is equipped with videos, flag raising ceremonies, and more. It becomes an entire event when you visit this place. In the spirit of natural monuments, we highly suggest you also check out Badlands National Park, Custer State Park, Needles Eye, Cathedral Spires Hiking trail, and Black Hills National Forest.
Lee Ann J. – I have used Mark for 20+ years for blinds at my home and my vacation homes.  He does an exceptional job helping you pick the right blinds and is always available if you have an issue.  He has replaced blinds when we got new patio doors installed and made them work so we didn't have to buy new ones.  In one vacation home he replaced about 20 clips that broke or disappeared.  His prices for his services are very reasonable too and he'll make time for you even if it's a small job.
Frank D. – Great customer service AFTER the sale. We built a vacation home a couple of years ago and received great customer service, advice, and installation. One of our shade handles just broke and Mark looked up our account, new exactly what we needed, and had them for us in a few days. He even gave us a few extra just in case. No charge, no hassle, just good old fashioned customer service.
Samantha F. – I moved into a new place that I rented and broke one of the fancy blinds that was installed. The Blind Guy showed up and inspected the blind and let me know what my options were. The time he spent inspecting the blinds and then allowing me the opportunity to decide how I wanted to fix it was completely complementary. I really appreciated the information and the kindness. Thank you, Scot!!! You're the best!!!
We are so excited about the potential of helping you with your window treatments. Contact Us today to set up a free consultation near Southern Black Hills, SD. We proudly serve Spearfish, Rapid City, Belle Fourche, Hotsprings, Custer, Keystone, Buffalo, SD and the northern and southern Black Hills.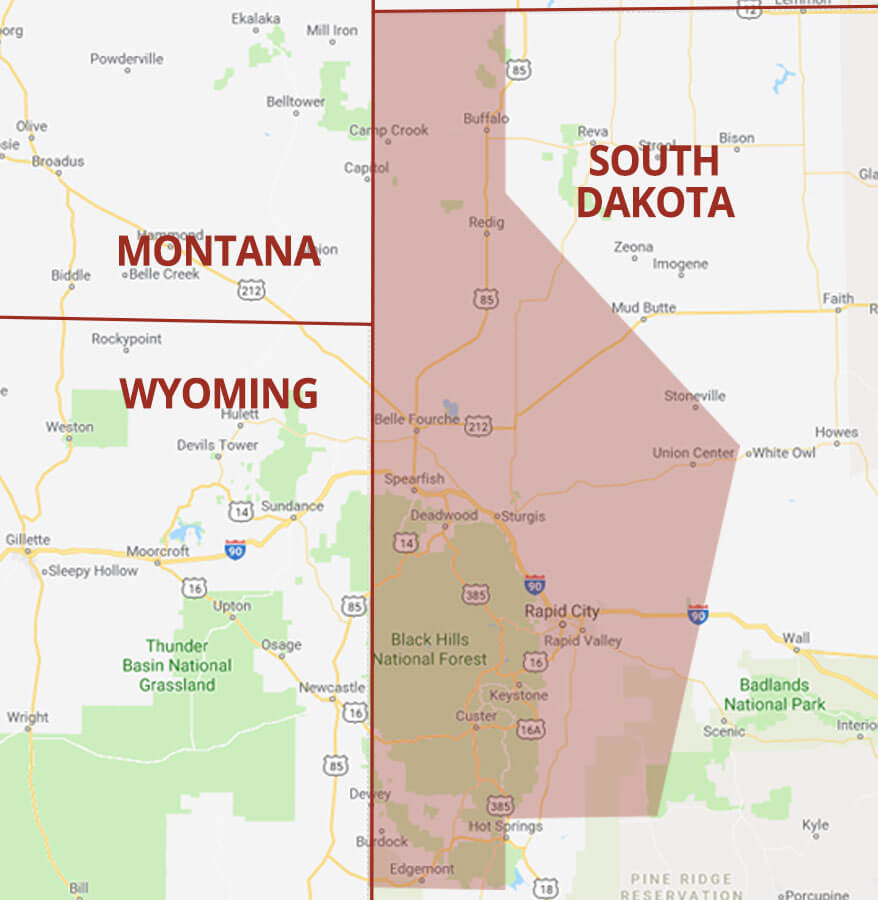 Blind Guy of the Black Hills
Call for your free in-home consultation.
Showroom open by appointment only.
We proudly serve South Dakota from Hot Springs up to Buffalo, including Rapid City, Custer, Keystone, and the northern and southern Black Hills.