Find the Perfect Solar and Roller Shades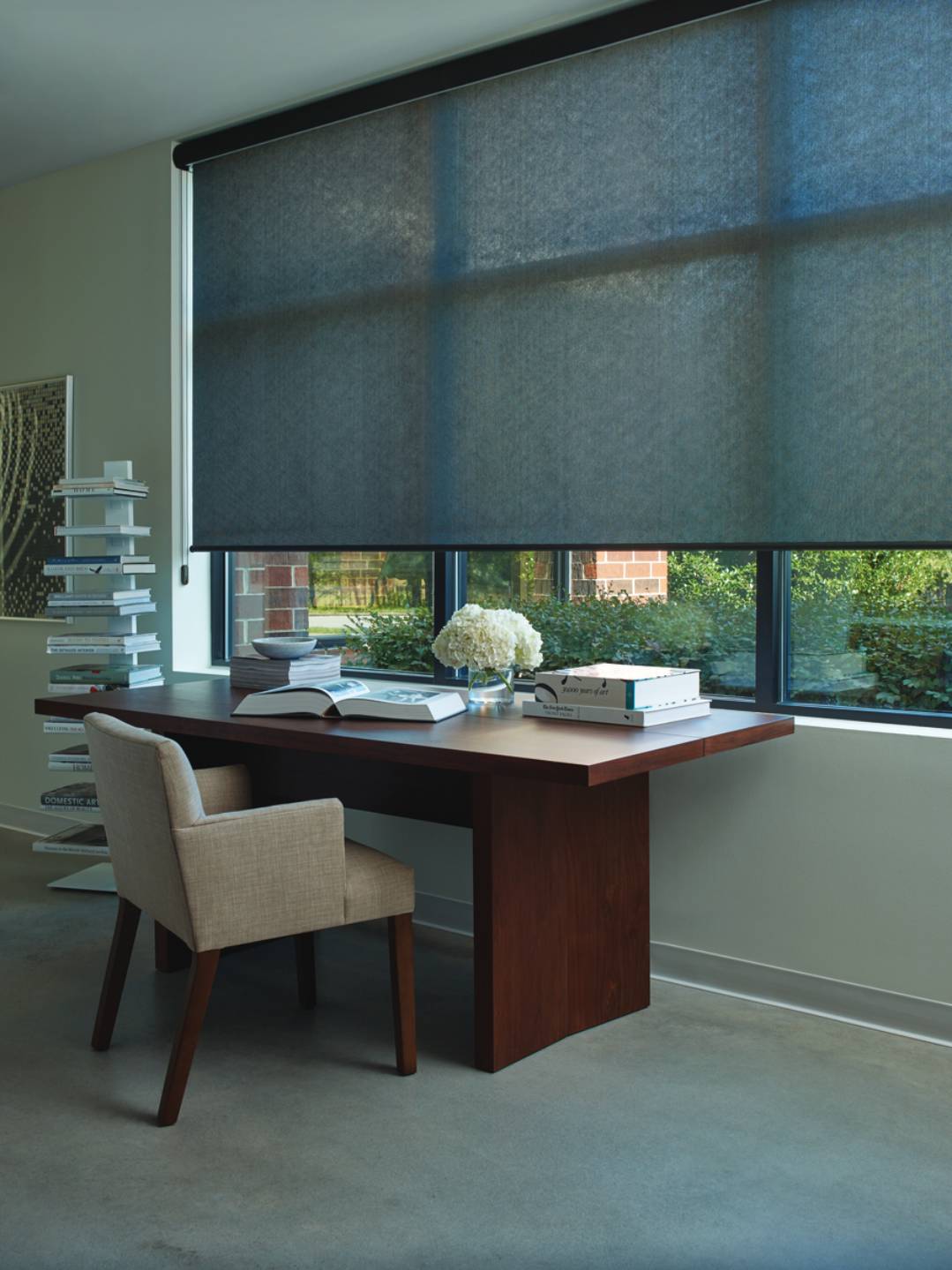 Solar and roller shades are a simplistic window treatment style that, when incorporated into your home, can bring several benefits like lower energy costs, improved UV protection, increased privacy, and overall improved comfort. Solar and roller shades feature minimalistic styles with a shallow mounting depth making it versatile enough for any home. Some of these shades even come in motorized styles for added comfort and convenience. At The Blind Guy, we have decades of experience as window treatment dealers, always offering quality products. We proudly carry an array of premium Hunter Douglas window treatments, including stunning solar and roller shades. Let's take a closer look at a few of our favorite solar and roller shades and why they're worth the investment during your next home renovation project.
Sonnette™ Cellular Roller Shades
Combine the beauty of roller shades with the energy efficiency of cellular shades. Cell shades trap air within the shade to help better regular your home's temperature; this prevents the loss of expensive heated and cooled energy, saving you money in the long run. Two layers of fabric meet to create soft, diffuse light that fills your room. Choose from four different fabric collections with hues that range from classic neutrals to stunning colors that are sure to add a pop of visual interest to your space. Semi-opaque and room-darkening options give you the perfect flexibility for where you can incorporate your shades, from living room to kitchen to bedroom.
The Sonnette™ cellular roller shades feature PowerView® Automation, an award-winning system from Hunter Douglas that transforms your window treatment into a seamless component of your home's smart technology ecosystem. Control your roller and solar shades from anywhere inside or outside your home with the PowerView® smartphone app. Schedule your shades to open and close on their own. And you can even operate your shades with your voice using Amazon Alexa, Apple Siri, or Google Assistant.
We want to hear from you!
We're your local experts on great window treatment, and we want to use that expertise to help you find your next favorite solar and roller shades. Come visit us down at our showroom in Spearfish, SD or contact us today to schedule a free, in-home consultation. We proudly service the surrounding Rapid City, Northern Hills, Hot Springs, Custer, and Keystone, SD areas.