Choosing the Best Shades for Your Home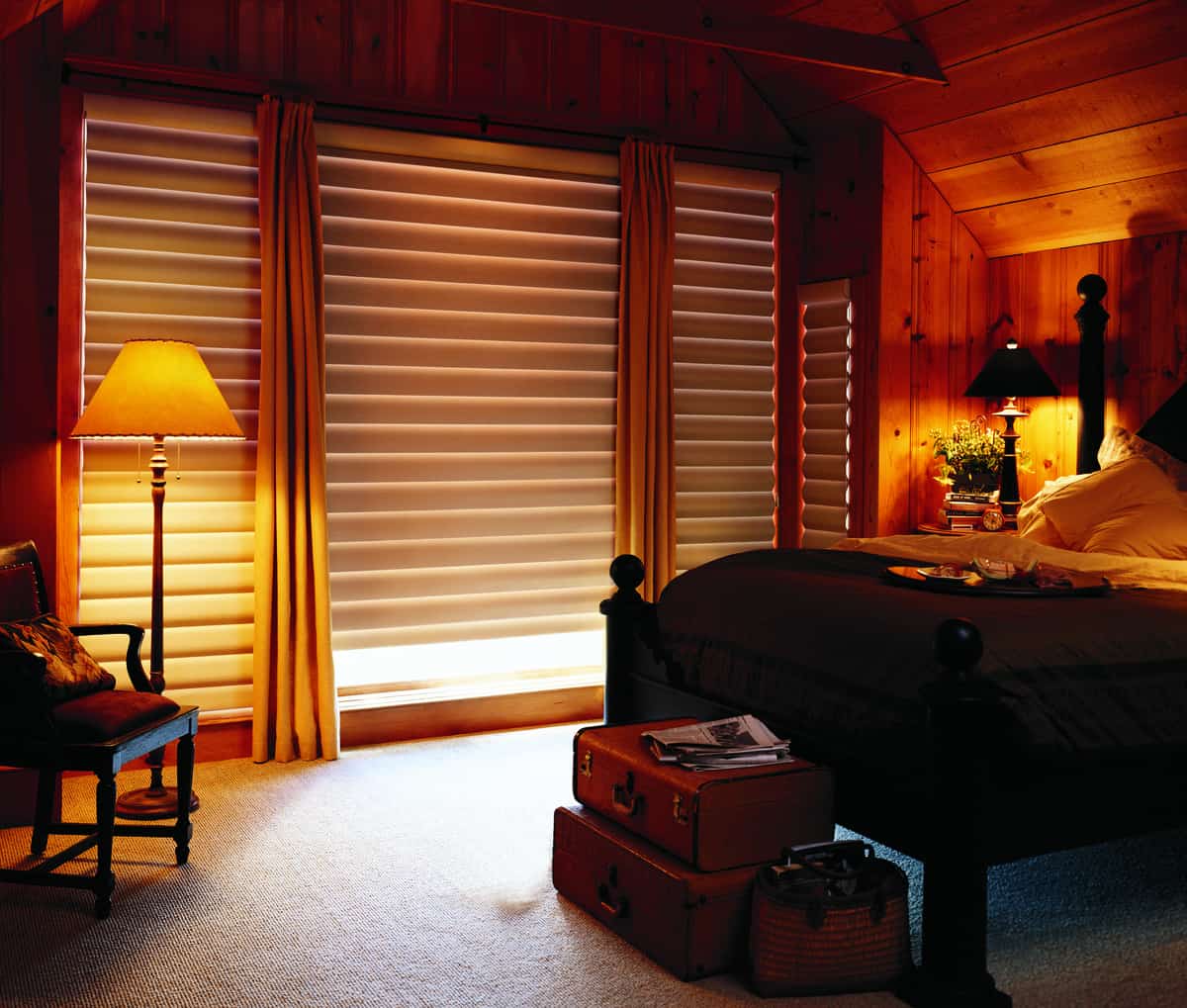 Shades are a classic window treatment best for blocking out incoming sunlight and giving you some of the best light control out of any window treatment option. But with an array of shades to choose from, where do you begin? At The Blind Guy, we carry an assortment of Hunter Douglas custom window shades to build you the perfect solution for your home's lighting and interior decor needs.
Sonnette™ Cellular Roller Shades
The Sonette™ line of cellular roller shades feature a simple appearance with all of the benefits of a modern shade. Built from high quality materials, these roller shades are the perfect combination of energy efficiency and sleek design. This WCMA award winning window fashion features design from across four fabric collections, including colors and textures that range from semi-opaque to room darkening options. Choose from whites and neutral colors for a room brightening and opening effect, or muted and deep tones for a more elegant mood. Sonette is constructed from the finest fabrics, excellent for soft, diffuse light throughout a room, creating an elegant, warm space. PowerView® automation makes the Sonette shine like a star with hands free, wireless control. PowerView technology boasts clean and sleek installation without the clunky batteries or motors that detract from your stunning custom window shades. With Apple, Amazon Alexa, and Google Assistant connectivity, your new Sonette roller shades integrate smoothly into your existing smart home technology for a seamless, easy experience. You can even cover those hard to reach windows with beautiful Sonnette shades.
For areas with long, sunny days, we recommend Hunter Douglas designer screen shades. These versatile shades are great for indoor areas. Screen shades ensure your furniture is protected from prolonged sun damage and reduce glare. Your home will be safe from harmful UV rays without compromising on a natural light filled room. Envelop your windows in these custom window shades knowing you're blocking between 86% and 99% of damaging sunlight. Shop from an assortment of styles and colors, including both neutrals and options like reds, greens, blues, and more. Designer screen shades are great for privacy and protection. Lift them with ease, letting them roll into their top and bottom casing to reveal an unobstructed landscape.
We are locally owned and located in Spearfish, SD and service the surrounding Rapid City, Northern Hills, Hot Springs, Custer, and Keystone areas. Contact us today for a free quote and let's discuss what The Blind Guy has in store for you and your home.