Celebrating 20 Years of Serving the Black Hills
Since 2003, The Blind Guy has been serving the Black Hills with our high-quality customer service and support, providing window treatments, patio screen shades, and custom awnings from Hot Springs up to Buffalo, including Rapid City, Custer, Keystone, and the northern and southern Black Hills.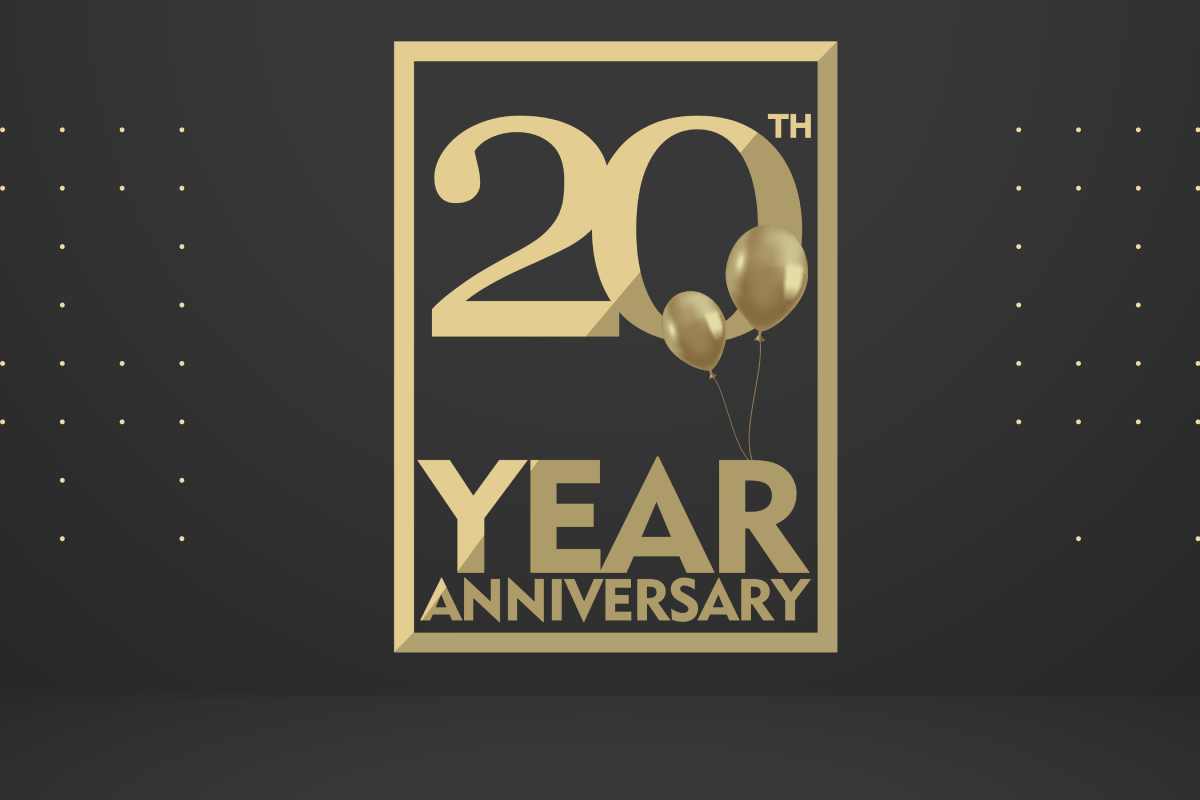 Two decades is a long time to be in business, and our team at The Blind Guy is ready to celebrate with the team members and all our customers who have made this possible with their dedication and support over the last 20 years!
The Blind Guy started its story in the Black Hills with a foundation built on friendship. Owners and operators Mark & Kristi Friedel became acquainted with the window treatment business through friends. Travis and Amy and their son were preschool buddies, and together, the two families enjoyed skiing trips to Kalispell, where they met Travis' cousin Rick.
Mark & Kristi watched first-hand how Rick and his wife built their business—their hard work and determination inspired Mark and Kristi.  Every year, they talked often about starting our own location of The Blind Guys in the Black Hills, and after the third visit, they finally did it!  There was really no store like The Blind Guy in the Black Hills area, and it was a service that many people desired. While they started the business first on a part-time basis, word got around, and with good planning, perseverance, and great customer service and support, the business really began to take off.
In 2006, Mark quit his former job of 16 years to concentrate on strengthening the core of the business. In 2009, Mark and Kristi took over sole ownership of the business and have never felt the need to look back.
Mark says, "Twenty years later, we remain incredibly proud to serve the entire Black Hills area and are thankful for our customer base and are proud of our customer-focused philosophy."
Starting a business takes a leap of faith, some grit and know-how, and a lot of hard work. It took a lot of people rolling up their sleeves and putting in the long hours before everything started to flourish. Over the last twenty years, we have expanded from a part-time business venture to a Black Hills institution—and we couldn't have done it without our clients, our team, and all the support we receive from our community.
In 2010, we found and purchased our first commercial property in 2010, which gave us a bigger place to launch our business goals and make a positive impact in our community and region. Since then, we've grown to become members in four different community Chambers of Commerce, which allows us to get to know these different areas in the Black Hills more intimately and gives us the opportunity to meet and work with more folks from around South Dakota.
Looking toward, we are making a concerted effort to expand our presence and services into the Southern Hills area including Custer, Hill City, and Hot Springs.
Without our people and the partnerships that we have made, we would not be in the position to celebrate 20 years of excellent service and support. Our team has grown from has grown to 3 full-time and 2 part-time employees, and we are fortunate to have them on our team. Their dedication and customer-focused vision make work a great place to be, and we endeavor to pass that on to our clients.
For the last three years, our Office Manager, Jenna, has been absolutely essential in helping manage our accelerated growth. She has excellent people skills and a can-do attitude, which she illustrates every day, from working with our clients to when she takes off her Office Manager hat and pitches in with big installation jobs.
Kel, though new to The Blind Guy, has learned the ropes very quickly. Starting in January, he has already made considerable contributions to the team, and we appreciate all that he brings to the table.
And saving the best for last—our clients. We are honored to be in your service for the last 20 years and for the many years to come.
We carry blinds, shades, shutters, and drapery from Hunter Douglas and Graber and are the area's premier dealer of upscale window treatments, including exterior shades and awnings from Insolroll® and Sunesta®—and we can't wait for you to join our extended family.
To celebrate 20 years of The Blind Guy with our team and to learn more about our latest promotions, contact us online or give us a call at (605) 722-4489 to schedule your free in-home consultation.
At The Blind Guy, we're your local window treatment experts serving Spearfish, Rapid City, Belle Fourche, Hotsprings, Custer, Keystone, Buffalo, South Dakota, and the Black Hills.