Add Artistic Flair with Insolroll® Printed Window Shades
For centuries, we've used art to establish an interior ambiance and create a sense of personal style. Having art in the home has many benefits, such as helping improve mood, stimulating creativity, and even initiating interesting conversations. However, the traditional method of incorporating art into your design plan by hanging actual pieces throughout your home can be very costly, and this extra expense may not be within your budget.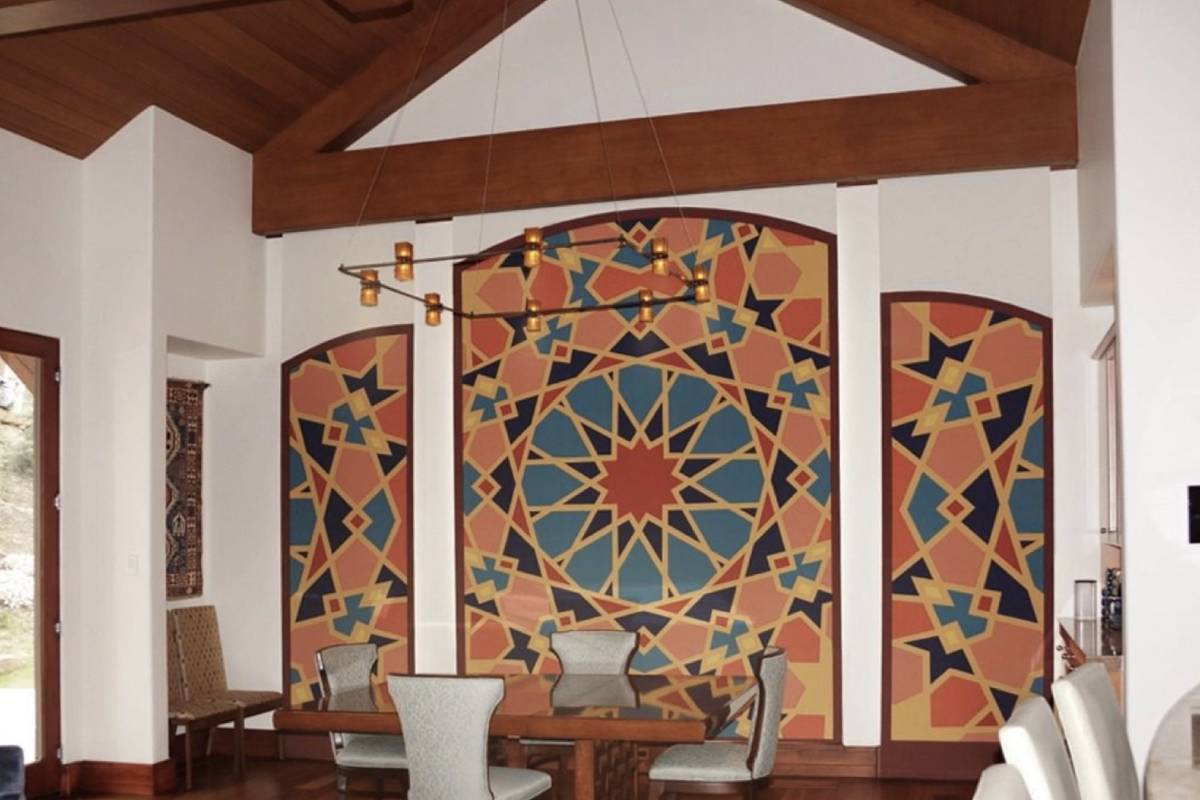 When you shop with The Blind Guy of Black Hills, these worries can fade away. We're proud to carry Insolroll® printed window shades. These shades will allow you to personalize your space with photographs, artworks, murals, and one-of-a-kind patterns digitally printed images directly onto the shade. Endlessly customizable, here are just a few of the ways you can use these unique artistic window shades in your home.
Artistic Window Shades Create a Show-Stopping Look
You can often look at Insolroll® printed window shades as a blank canvas. With the ability to have nearly anything printed on your shade, designing a look you look is easy. You can create the artwork from scratch, use a photo of an original piece, use a family photo, or purchase art from an outside party, but you will need to consult with us to be sure you have adequate image resolution.
You can add to the overall design of your shade with decorative borders and banding. From art to photos to patterns, the design possibilities are endless, and your final project will turn your windows into your very own masterpiece.
Cover Up Your Television with Artistic Window Shades
Most days, your television is the focal point of your living room. However, you sometimes want your TV to fade into the background. Whether you're throwing a party or having an intimate dinner for two, a large, bulky television along the way can be a distraction. Thankfully, our artistic window shades from Insolroll® can help with that.
Insolroll® Printed Window Shades are retractable roller shades that can be incorporated into molding or your wall structure to hide a big-screen television when it's not in use. This method is much simpler and safer than others because the shade can be operated with a user-friendly remote control. Not only will the shade be perfectly functional, but it will also allow you to bring in a beautiful work of art to inspire conversation and mood-changing vibes.
Discover Insolroll® Printed Window Shades near Black Hills, SD
If you are ready to decorate your home with printed window shades, then we're eager to help you with your project. Our team of professionals has years of experience working with Insolroll® window treatments, so we can help answer any questions you may have.
For more information on Insolroll® or any of the other interior window treatments we carry, contact us today or give us a call at (605) 722-4489 to speak with one of our team members. We proudly serve Spearfish, Belle Fourche, Hotsprings, Custer, Keystone, Buffalo, SD, and the northern and southern Black Hills.