3 Tips for Creating a Modern Interior Design
Modern interior design is a popular style choice for many homeowners. While some may find the design confusing, there are a few simple steps you can take to create a modern design that shines. With the right colors, linework, and room accents, such as interior window treatments, you'll have a head-turning modern living room, dining room, or kitchen that you and your guests will love.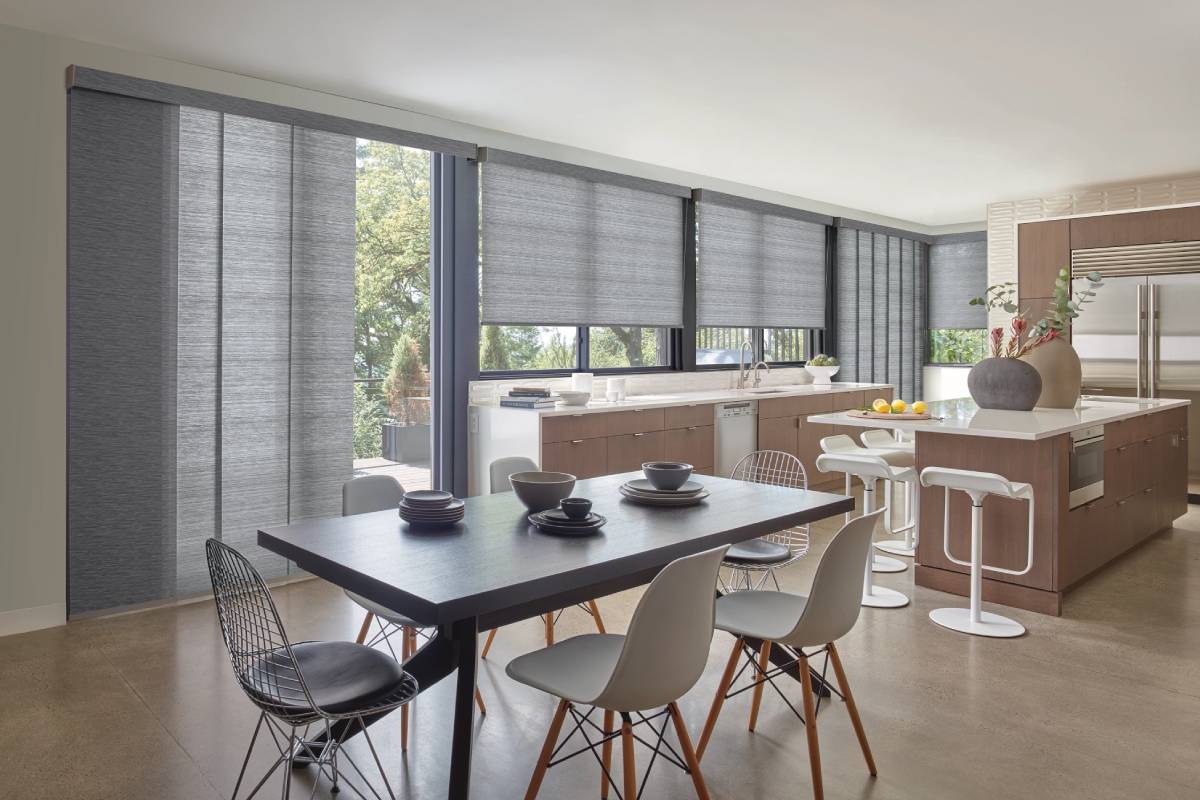 The Blind Guy of Black Hills has been helping customers in South Dakota since 1997 find the perfect window treatment to put the finishing touches on their spaces. We love helping our friends and neighbors improve the look and performance of their homes, and here are 3 tips we love for creating a modern interior design this fall.
Modern Linework is Simple and Clean
The biggest, and perhaps most important, facet to consider with modern interior design is the linework. When you look at a room that boasts a modern look, it will almost always feature a clean and simple design. Want to redecorate your living room to make it feel more modern? Try a streamlined sofa with a simple silhouette, a sleek wooden coffee table, and a low-pile area rug in a neutral or earth-tone color. Do you feel like your dining room needs an upgrade? Look for a dining table and chair set that has a sleek profile, clean linework, and includes natural materials. Consider finishing off the space with a set of minimalistic roller shades that complement the color and linework of the rest of your furniture.
Form Follows Function with Modern Design
Another common idea behind modern interior design is the concept of form following function. What this means is that modern homes tend to have items that value performance over just appearance. If the furniture and décor in a modern layout don't serve a specific purpose, they will typically be removed. As you select items for your modern space, think about what purpose your items will serve in the room rather than looking for items that simply promote a posh look or are visually eye-catching.
Modern Interior Design Uses a Natural Color Palette
A third tip for creating a modern interior design for your home this fall is to select the right color palette. Rather than using eye-catching, bold colors that you may find in contemporary design, many modern homes feature a neutral, natural, or earth-tone color scheme in everything from paint color, furniture, and room décor. Earth tones will generally include colors like brown, green, gray, and beige. These colors all naturally complement each other well, and you can mix and match them within a seating area or bedroom through items such as sofas, accent chairs, rugs, bedframes, dressers, and even modern vertical
blinds
for a sliding glass door. Neutral hues focus more on soft whites, grays, and tans, which provide a relaxed vibe in a modern room while pairing perfectly with many other shades.
Contact The Blind Guy of Black Hills Today
The Blind Guy of Black Hills, SD, has been assisting local customers for years, and our team of window treatment professionals can't wait to help you create your modern look. With window treatments from a variety of brands such as Hunter Douglas, Alta®, and Graber®, it's easy to find the perfect interior window treatment to complement your home.
Contact us online today or give us a call or text at (605) 722-4489 to learn more about what we can do for you. We proudly serve residents in Spearfish, Rapid City, Belle Fourche, Hot Springs, Custer, Keystone, Buffalo, SD, and the Northern and Southern Black Hills.